Boo
Breaking News: Galliano Suspended from Dior
My favorite designer in the world may have done a bad, bad thing.
According to CNN, John Galliano was arrested last night in Paris after a fight broke out at a bar which allegedly resulted in Galliano using anti-Semitic remarks. Dior has suspended my fashion guru until the situation can be further examined. And all of this days before Paris Fashion Week. Please John, let this not be true, it will break my heart if you are a mean man.
From CNN.com Paris (CNN) — Days before the fashion catwalk known as the Oscars' red carpet and right before Paris Fashion Week, Christian Dior on Friday suspended designer John Galliano for allegedly making anti-Semitic remarks.
The fashion house said Galliano was suspended from his duties pending the outcome of the case, which also involve assault allegations.
Galliano was arrested Thursday night following an argument in a bar in Paris' Marais district, a prosecutor said.
Police arrested him on charges of assault and making anti-Semitic comments after a couple pressed charges. The designer was taken to a police station, and a test revealed he had a high level of alcohol in his blood, the prosecutor said.
Galliano has been released but may be summoned in the coming weeks. His attorney, Stephane Zerbib, has denied the accusations, the prosecutor said.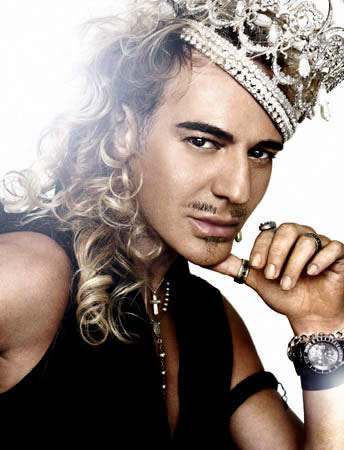 Announcing Galliano's suspension, Dior President Sidney Toledano said, "The House of Dior declares with the greatest firmness its policy of zero-tolerance regarding any anti-Semitic or racist statement or attitude."
The London-educated Galliano is famous for his fantastical and romantic designs, which came to the fore when he was named creative director at another French fashion house, Givenchy, in 1995.
A year later, he went to Dior, where he continued to make his mark with sexy designs. Princess Diana was one of the first to wear his designs that year when she appeared in a purple-blue Galliano dress with black lace straps.