I'm Special
Dude No. 1
Who needs Designer Imposters Parfums when there is beard oil?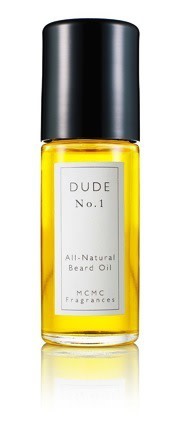 On Valentine's Day I snuggled up to my date to plant a kiss on his bearded cheek and thought to myself, "If only he smelled like Virgina cedarwood, green coriander and pink peppercorn this night would be complete."
Well, obviously that entire evening was completely ruined, but at least I can go to Nationale now and get myself prepared for the future. The indie boutique just added Dude No. 1, an all natural beard oil, to their eclectic inventory. Cologne is so passé, but face scenting is all the rage. Dude No. 1 has the above scents blended together in a mix of essential oils, organic hemp seed oil and American jojoba oil to bring a touch of mountain man to our urban boys.
NATIONALE
811 E Burnside
Portland, OR
503 477 9786
Website