Runway Happiness
Open Season
Designer call for the Merc's annual show.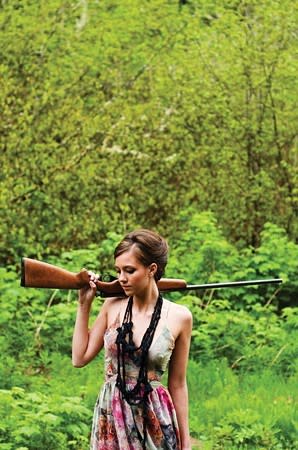 As a fashionable Portlander there are a few things I look forward to every year. Portland Fashion Week, The Art Institute's Annual Fashion Show, the return of hot weather (a halter neckline really flatters my giraffe neck) and Open Season, the Mercury's yearly fashion show. While PFW brings talented designer from all over to grace our runways, and AI's show focuses on the innovative work of students, the Merc's show is always about what designers are right under our noses here in town. In the past it has been the first time I got to see full collections from people like Emily Katz and Liza Rietz.
Event Producer Marjorie Skinner is currently accepting designer submissions for the show. If you are interested in getting in on the action or know someone who is then check out the submission page. The rest of us just have to mark our calendars for Friday, May 6th and wait it out.