Fashion Frenzy
PDX Fashion Synergy is Dead
A good-hearted fashion group calls it a day.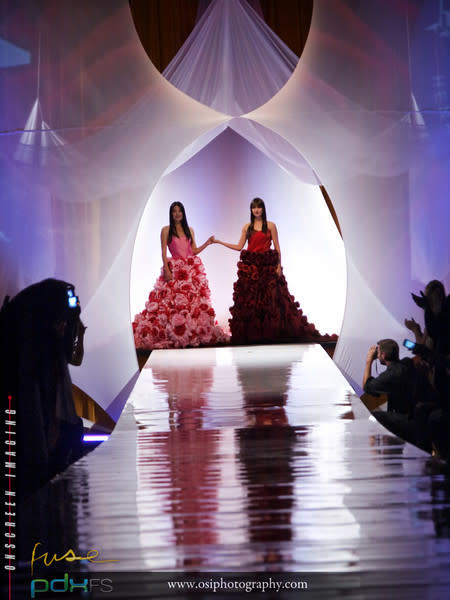 Portland Fashion Synergy, a group of local industry professionals, were on a roll. They orchestrated scholarships for fashion students at Ai, helped the trend of pop-up shops grow and produced last year's epic FUSE fashion show. As of today they are sadly defunct. I saw the activity level declining for awhile, but hoped things would turn around. In a city where nearly everyone in our industry is overworked and underpaid it's understandably difficult to keep an organization of busy volunteers going. The question now is: Will anyone step up to the plate and try and get something else going?
FOR IMMEDIATE RELEASE
The Extraordinary Efforts of Non-Profit Portland Fashion Synergy Come to an End
February 3 , 2011 / Portland, Oregon — Portland Fashion Synergy (PDXFS), a non-profit founded in August 2008 to promote the growth of a thriving independent fashion industry in Portland, announced today that the organization is being dissolved. "Our volunteer board members and advisors managed and produced all of our programs and events — a huge commitment considering everyone works full-time already. Unfortunately, this approach was not sustainable," said PDXFS founder/president and designer, May Tee.
Over the past two and a half years PDXFS has been an active initiator, presenter and participant in creating growth opportunities for current and next generation local designers. PDXFS awarded over $5000 in competitive scholarships to eight Art Institute of Portland (AIP) Fashion Design students. The organization coordinated the original Flurry Pop-Up Shop for the 2009 holiday season, featuring 15 local designers. PDXFS has also taken significant steps to open the door to China for Portland-based designers: presenting Portland designers at China Fashion Weeks in Spring 2009 and 2010; hosting a delegation of Chinese designers, educators and manufacturers to establish mutually beneficial partnerships, including a student exchange program between AIP and the Apparel Design Program at the University in Zhengzhou in Henan Province; presenting FUSE: A Black Tie Fashion Show Fundraiser, held at the Portland Art Museum, featuring designers from China and Portland. In addition, PDXFS also facilitated a Chinese fashion installation for the Portland Art Museum's China Design Now Exhibition opening gala.
"We sincerely appreciate the generous support of all of our members, sponsors and partners over the past two years," says May Tee, "with
special thanks to Portland Mayor Office, Portland Development Commission, Portland Business Alliance, Portland Art Museum and the Art Institute of Portland."
The volunteer board members of Portland Fashion Synergy look forward to contributing to the Portland fashion community through other avenues and organizations. Portland Fashion Synergy website, www.pdxfashionsynergy.com, will go down on February 28, 2011. For more information email [email protected]