I'm Special
Private Shopping Party at Yo Vintage
Get in on some exclusive vintage in a super Portland way.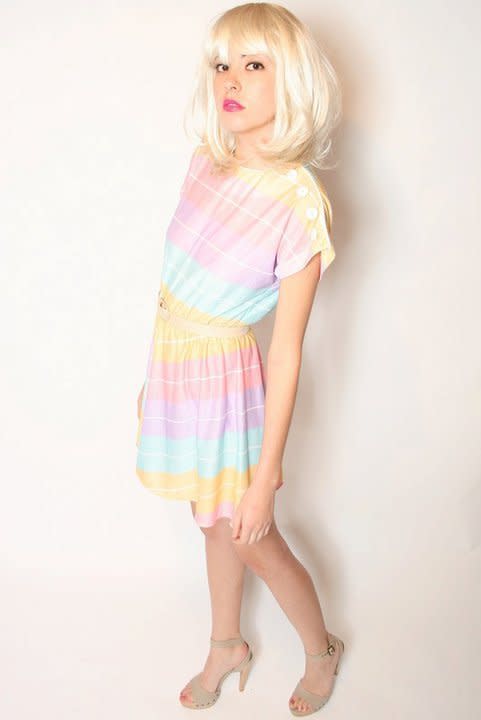 Sarah Radcliffe, the curating genius behind Yo Vintage, is a busy girl these days. In the last few weeks this locally based online shop has been featured on both Daily Candy and Refinery 29. This is equivalent to winning the press lottery for an online boutique and the sales have been swift and non-stop since. But thankfully for us, Radcliffe still loves to actually interact with humans, and is having a private shopping party for the lucky folks who RSVP first.
I went last week for my own private shopping rendezvous and had way too much fun. True to Portland style, Yo Vintage is run out of her basement with racks of goodies and comfy furniture around. I sipped a perfect cup of tea (she's a Brit), while adorable puppies played at my feet and combed through duds spanning 50 years. I left with a handful of clothes and feeling like I had the keys to a secret club.
If you want to be a member for a night it's time to act fast. The party is Thursday from 6-9pm and limited to 25 people. Have some wine and snacks while taking advantage of 15% off website prices and first dibs on never before soon goodies.
YO Vintage Pop Down Party
RSVP to [email protected]
Thursday, Feb 10th 6-9pm
Details provided upon RSVP
ShopYoVintage.com
Yo Vintage Facebook