I'm special
Weekend Haute Spots
There are places to go and people to see this weekend, mark your calendars.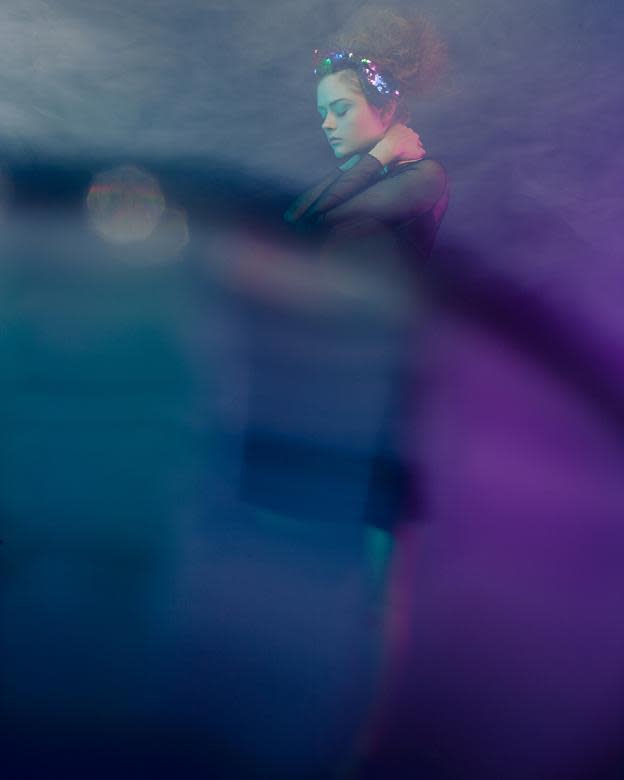 Rumor is that tomorrow there may actually be a break in the never ending drizzle for (brace yourself)….a couple hours! As if this wasn't reason enough to get out and boogie there are some fashionable happenings to ring in March.
Lavenda Memory Exhibit at Haunt
Fashion photographer, Lavenda Memory's dark and sensual photography will be on display at Haunt boutique from now through the end of April. Pop by during the First Friday reception tomorrow night from 6-9pm to meet the photographer, check out some of my favorite goodies be designer Holly Stalder and then take a tour of the whole 811 Mall. In one stop you can see Stalder and Memory's work, then run into Nationale for beard oil, Sword + Fern for amazing jewelry, Golden Rule for vintage duds and the list goes on.
Lavenda Memory Fashion Photography
811 E Burnside, #113
Exhibit runs March 1st to April 31st 2011
Opening reception with artist Friday March 4 6-9pm
Haunt is open Tues- Sun 12pm-6pm
Haunt
R.A.W. Fashion Show

My favorite fabric ruster in town has moved locations. Designer Rio Wrenn has taken her studio to the Montavilla neighborhood and wants you to come visit. The new studio's grand opening is Friday night with a free fashion show kicking off at 8pm. This little neighborhood is blowing up and I think you'll see more designers and boutiques moving in. The opening corresponds with the blocks Art Walk, so make it a whole arty evening.
R.A.W. Textiles Studio
411 SE 81st Ave
Portland, Or
4-10pm Show @8pm
RAW
Style Hour with Tog + Porter at Robert's of Portland
Whew, that's a mouthful of a title. And what does it mean? New(ish) styling company Tog + Porter is an online resource for personal stylists to help the fashionably challenged (or the overworked) look their best. Meet the girls in person at their hour of "Style, bubbly and cupcakes" to see what they could do for you. (You had me at bubbly..and then again at cupcakes.)
Tog + Porter
Roberts of Portland
5131 SW Macadam
Portland, OR 5:30pm
Power of the Purse for Girl's Inc.

Girl's Inc has an agenda I hold pretty close to the heart. They work to inspire girls, ages 8-18, to be strong, smart, and bold with gender-specific programs and research-based curricula providing lasses with confidence and self-esteem to access a bright and economically-independent future. What's not to like about that?
The Power of the Purse is their annual fundraiser featuring a live auction with purses designer by Portland-famous folks, a fashion show and small plate dinner. Some of the designer collaborations (they call Purse-O-Nalities) include: Columbia Sportswear's chairman of the board, Gert Boyle, American Idol's Kristy Lee Cook and Adam and Hannah Stone, CEO of Hanna Andersson.
Friday, March 4,
beginning at 5:30 p.m
Pure Space
NW 14th and Overton,
Portland, OR
For Tickets