Sustainable Style
Fabulously Earth-Friendly Fabrics
Discover earth-friendly fabrics from O Ecotextiles at local store Acanthus that look great, feel good, and are healthy to use and produce.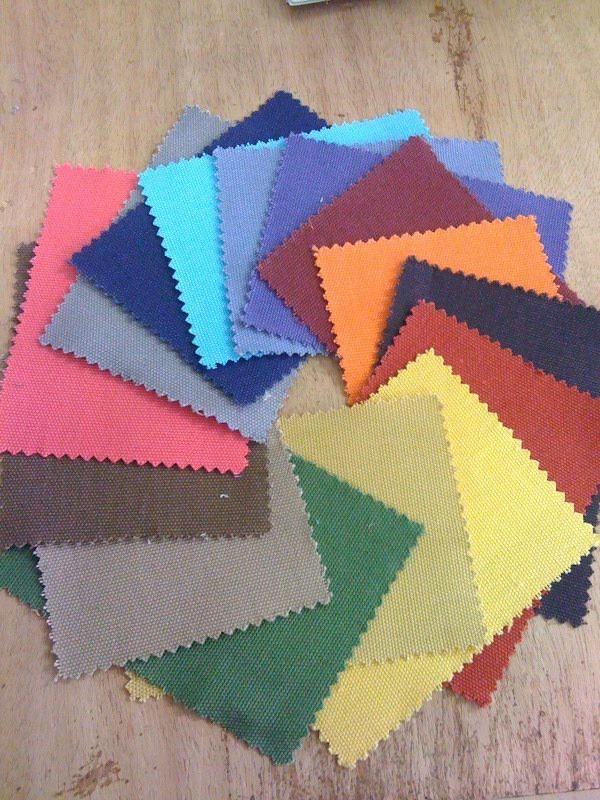 I've always enjoyed peeking in the windows at Acanthus at 2384 NW Thurman Street. It's a friendly little local shop started by Anne Thompson and Erin Lolcalma that specializes in all-organic and sustainable upholstery and fabrics, and they always have some interesting project going on. Right now, they're doing a vintage Henredon wingback chair that they're slipcovering in surplus army tents—"grommets, snaps, and all!" says Thompson, laughing. Turns out, they're also now carrying O Ecotextiles, one of the greenest textile choices out there. Forget basic organic cotton; this is what Thompson calls "deep green."
As a bit of background, apparently making textiles is pretty nasty business. It's "one of the most chemically intensive activities on earth," according to O Ecotextiles, and uses 500 gallons of water to make enough fabric to upholster just one couch—with almost 20 pounds of chemicals (like dyes, de-formers, detergents, and bleaches) in the mix. All sorts of residue from that toxic stew are then stored in your sofa's fabric, leaching into your baby's skin as they scamper across the cushions and into your lungs as you sit reading the paper on a lazy Sunday, breathing in your couch's bad fumes.
Okay, enough doomsday scenario that your couch is slowly killing you. On a more upbeat note, places like O Ecotextiles are making stylish fabrics that are entirely green. Founded by two sisters in Seattle in 2004, the company strives to do everything in an earth friendly way, from using only natural materials like organic hemp, linen, and cottons, to making sure the fabrics are only treated with biodegradable soaps and detergents, to ensuring that production partners don't use chemicals like benzene or formaldehyde in their process (which other people do). And their mills are fair trade, with one even operating completely powered by the wind. It sounds pretty old-school actually: their hemp, for example, is grown by farmers in Romania who use no pesticides, spun at a local facility without use of water or chemicals, then taken to an organic dye house in Italy to finish the fabric.
So what does the material look like? It's pretty amazing stuff, actually. There's a gorgeous range of colors, it's all soft, and dare I say, sensual to the touch, and Acanthus is carrying seven different O Ecotextile lines, so there's a full array of choices.
Your couch—and health—will approve.