I'm Special
Project Runway Wants You
Portland is on a hot streak, let's keep it going.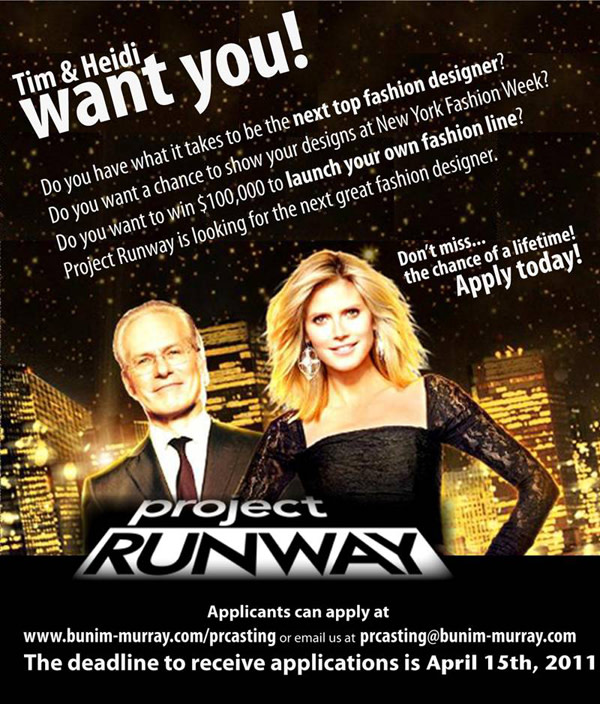 Although my blog stats tell me that thousands are reading this, I'm still usually convinced that it's just my mom hitting refresh 24 hours a day. But then I'll get an occasional reminder that people beyond my family tree have stumbled into the Eden Dawn realm.
I got an email from the casting director of Project Runway asking for my opinion on which Pdx designers they should be hitting up for the show. It makes sense when you think about it, nearly half the seasons winners are folks from our neck of the woods. I hesitated briefly, out of fear another local talent would get snapped up by New York, but then remembered we lose them to the East coast with or without PR. So, I handed over a few of my personal favs and I'll let you know if the final cast is anyone I pushed.
But you don't have to get a personal invite to throw your name in the hat. It's open submissions right now and if you want your 15 minutes of fame, I say go for it! Click the link to get the application packet and send it to the address below by April 15th. Do us proud Portland; we've got a rep to keep.
Application Packet
All applications should be sent to:
Project Runway Casting
Bunim-Murray Productions
6007 Sepulveda Blvd.
Van Nuys, CA 91411