Famous Folks
International Fluevog Day
Drop this famous footwear designer's name for some steals and deals on a makeshift holiday.
In 1970 John Fluevog began his career as an independent designer and retailer of forward-thinking footwear and accessories. Or as he tells it, began "creating unique soles for unique souls." In honor of that Fluevogian spirit, Sunday May 15th is International John Fluevog Day. Stores across the world that respect the name band together to celebrate by way of discounts and fun.
Portland recently became one of the chosen cities and celebrated the launch of our own Fluevog shoe store on West Burnside with a big ol' shindig and the man himself appeared. John and I were able to chat it up some before he escorted me around to show off a few of his personal favorite shoe picks. For the record I would like more one-on-one shoe guides with designers who sport neon green ties.
Eden Dawn: Why did you choose Portland for your next store?
John Fluevog: Who does not like Portland? Everyone here in Vancouver BC sure does! Fluevog staff loves Portland. I love Portland. Sorry it took so long to get there! Plus, I have roots in Portland. Both of my sisters lived there and my grandfather at age 8 came to the West via the Oregon trail in 1892 from St Louis and settled near Portland. I guess, like my grandfather, I always knew I'd get there at some point.
E.D: What are your impressions of Portland fashion?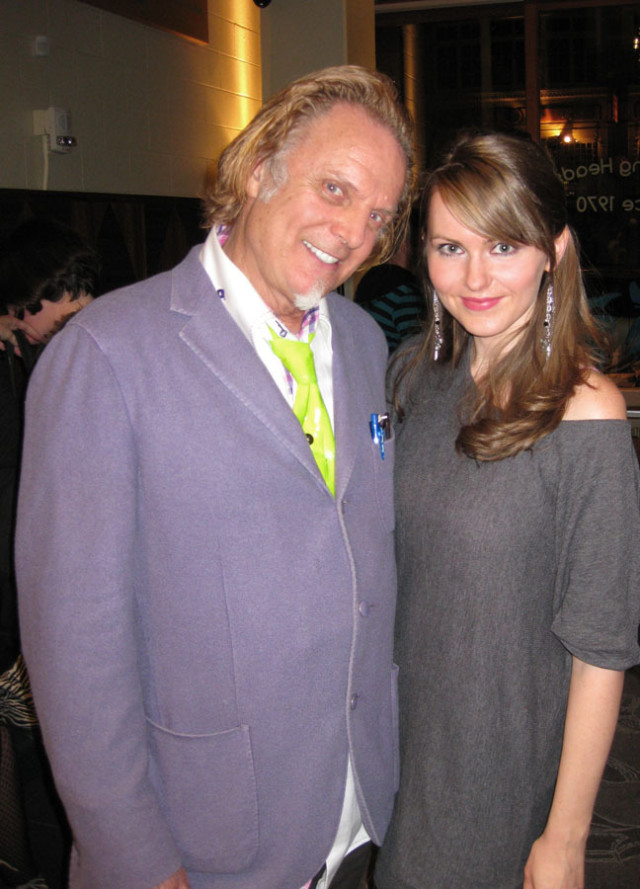 J.F: Portland fashion is great because it tends to be off the fashion map. Everyone is looking good, but not like they walked out of a magazine. And they are secure enough to embrace eccentricity.
Definitely my kind of town.
E.D: Any big news coming up in the Fluevog realm?
J.F: Not sure how big a news it is for others, but it is for me .We're opening a store in Quebec City in a month . None of the staff that have been hired speak English. I'm not sure whether to laugh or cry. A challenge for sure, especially as I don't speak French.
Take advantage of International Fluevog Day with the deals John negotiated on your behalf, all good for just May 15th:
Ace Hotel Portland 1022 SW Stark St
503.228.2277 10% off future reservations booked on May 15th. Ask for Fluevog rate
Cacao 414 SW 13th Avenue
503.241.0656 Two free caramels
Covet 429 sw 10th Avenue
503.222.6838 15% off regular priced merchandise
Jake's Famous Crawfish 401 SW 12th Avenue
503.226.1419 $15 off to first 25 customers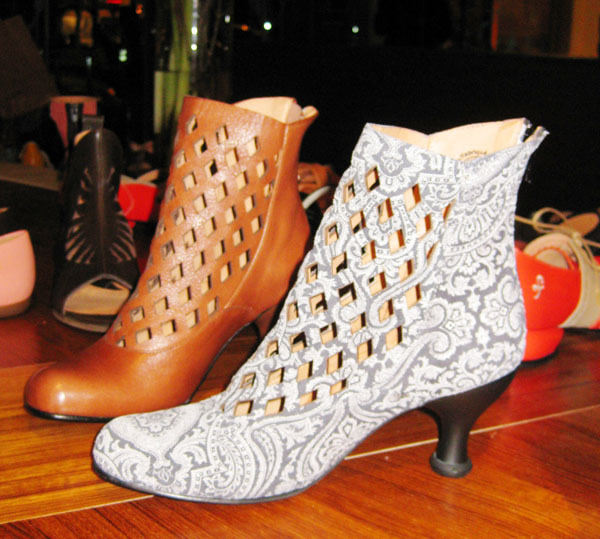 Goorin Bros Hat Shop 808 NW 23rd Ave.
503.227.5300 15% off total purchase
Living Room Theatres 341 SW 10th Avenue
971.222.2010 Free large popcorn with movie
Masu Sushi 406 SW 13th Avenue
503.221.MASU 15% off
Narcisse 1015 SW Washington Street
503.224.2422 15% off
West End Bikes 1111 SW Stark Street
503.208.2933 10% off instore
For more deals: International Fluevog Day