Be there or be square
MAYDAY! MAYDAY! Event
Yo Vintage kicks off a summer of Popping Up with a party.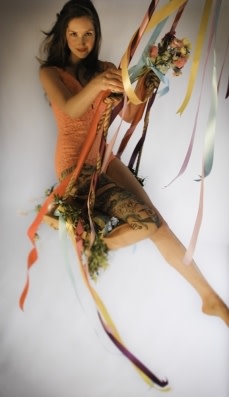 When the itch for my vintage fix needs scratching I know I can count on Yo Vintage. Owner Sarah Radcliffe always seems to have something to make this mug look a little better. I'll be relying on that trick heavily tonight when I climb from my achey miserable sick bed to head to the Open Season fashion show in hopes my Yo Vintage sequin number can distract the attention from my Rudolph red nose. For those of you who aren't as comfortable with online shopping you're in luck. The usually web-only store is setting up camp at the gorgeous Salon 220 for the whole summer in a Pop Up shop.
On Saturday, May 14 the summer long store will kick off the summer with MAYDAYMAYDAY!, the opening night of a three month pop-up shop to be held in 220 Studio in downtown Portland from 6 p.m. to 10 p.m. Yo Vintage will present their eclectic spring/summer collection: all one-of-a-kind, vibrant vintage pieces. Think standout sunshine stunners such bright prints, playful jumpsuits, and dreamy dresses, plus never before seen merchandise before they hit the web to be snapped up by envious New Yorkers.
The temp shop will also serve as a collaborative effort among 220 Salon hair stylists and local Portland artists and designers. Each month twill feature a new special guest. For MAYDAYMAYDAY!, floral designer Madame Ranunculus will bust out her floral art installation for up to two weeks, which will feature a Maypole and two swings! "I want to create a psychedelic springtime experience where it feels as if the flower fields are blooming for you from every direction." Expect freshly cut, bright blooms hanging in mobiles and flower flowers everywhere! Seedbombs, terrarium kits and terrarium necklaces will also be for sale and I will be escorted out after getting caught crawling up on a swing.
MAYDAYMAYDAY! is a free event open to the public and complimentary refreshments will be served. There will be an open bar with bartenders serving wine, fizz, and beer.
220 Salon + 220 Studio
213 S.W. Ash St. Suite #211.
May 14th, 6-10pm
Normal hours12-6pm Tues-Sat
FB event page
ShopYoVintage.com