Saving Cents
Sunny Sales
Get outside before it starts pouring again and do some good for the economy while you're at it.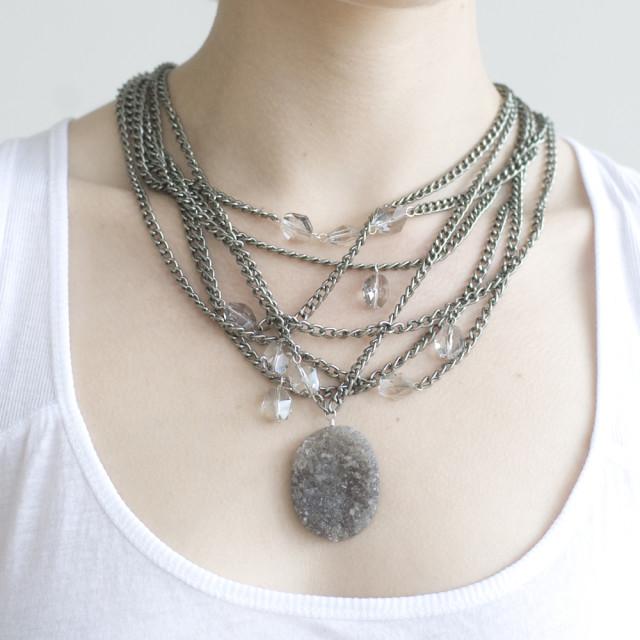 There is no better thing than Portland on a sunny day. People are out for lazy strolls, birds are chirping and it smells sweet. Browsing through shops leisurely is an excellent way to enjoy this happy moment. And thankfully, we got some good sales going down at the same time.
Grayling Jewelry
Grayling is having a massive sample sale Saturday, 5/21 between 11-6 at their showroom! Jewelry starts at just $8, which is an amazing deal for one of my favorite accessory maker (whose goods can be seen in the upcoming June issue). Cash is appreciated for purchases under $30. Accessorize.
Sample Sale
Sat, May 21st 11-6pm
107 SE Washington Pdx
GraylingJewelry.com
Xtabay
Also on Saturday, Queen of Party Dress, Liz Gross is having a storewide 25-40% off sale. Pop in and celebrate spring while saving money on pretty dresses, jewelry and accessories. If that wasn't enough, they will be serving mimosas. Sold!
Xtabay Sale
Sat, May 21st 11-6pm
2515 SE Clinton Pdx
XtabayVintage.com
Parallel
Parallel owner Tez Hartney is done with menswear. She's decided to turn the boutique into a women's only biz and is liquidating her remaining stock to make way for the ladies. Starting tomorrow men's clothing is all at least 50% off with some up to 75% off. Hello Father's Day gift anyone? All sales final.
Parallel Men's Sale
Starts Friday, May 20th
1022A NW Johnson Pdx
ParallelPortland.com