Runway Happiness
Fit 2 Print Fashion Show
I'm co-chairing a fashion show. Wouldn't you like to come?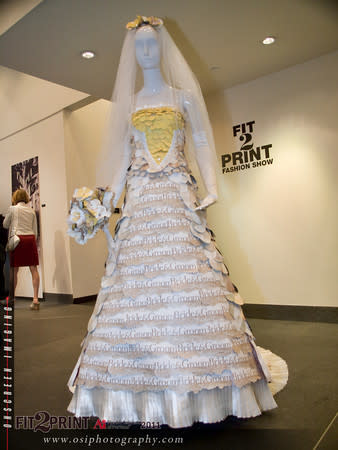 I am going to preface this blog post by saying it is the most biased one I'll ever do. But, you should run out and buy tickets to The Art Institute's 13th annual fashion show, entitled Fit 2 Print, for which I am co-chair of. Now that I have revealed my inner connections, I am still correct when I say you need to be at this show Saturday night.
Every year The Art Institute puts on a grand fashion show with approximately 1,000 of their closest friends in attendance. The show is a fundraiser for the Creative Art Scholarship fund that benefits all the majors at the college. Translation: you coming to check out hot outfits on the runway is helping pay for someone's dream education. The show consists of 17 graduating (or graduated this year) student designers presenting their senior collections, which is the result of nearly a year of work.
The opening act changes each year depending on the theme and this year's is a homerun. "Fit 2 Print", is an inspired collaboration between contemporary fashion and graphic design. This creative collection includes dresses made entirely from the show's sponsor's upcycled print collateral: A wedding dress assembled from the deconstructed covers of Portland Bride & Groom magazine; cocktail attire fashioned out of actual 35mm filmstrips; even a Las Vegas showgirl's costume made entirely of hand-torn Portland Monthly magazines.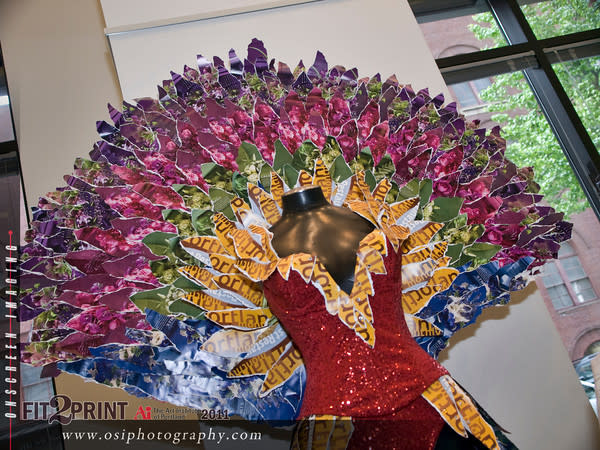 It's a total of 52 designers and one of the largest shows in the entire Pacific Northwest. Come before the show and peruse our silent auction with one-of-a-kind pieces from Project Runway winner Gretchen Jones, hotel and fitness packages, jewelry, spa packages and many other items donated from the Portland community. After the show stick around and get your groove on under the guide of DJ Gregarious kicking out the best tunes in town while you mingle with designers, models and fashion folks. But you had better act fast. I heard rumor we only have 50 tickets left for the whole show!
Fit 2 Print Fashion Show
Saturday, June 4th
Silent Auction begins at 6pm
Show at 8pm, after-party to follow
To purchase visit: www.thefineartoffashion.org
View video snippets from last year's show!