News Bit
H&M Gets Versace
The massive chain unveils their newest designer collaboration for Fall.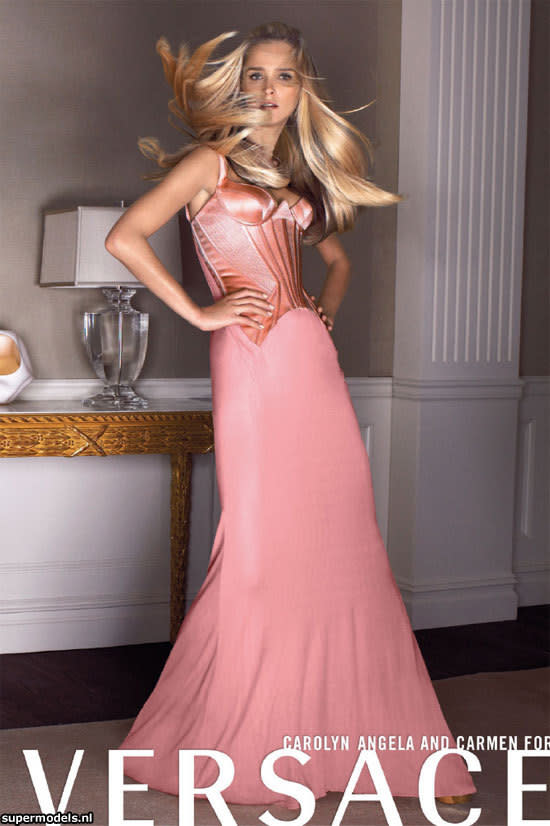 Stop the presses! H&M have just announced their newest designer collaboration line and it is the Queen of Champagne herself – Donatella Versace. "I am thrilled to be collaborating with H&M and to have the opportunity of reaching their wide audience. The collection will be quintessential Versace, perfect for H&M and Versace fans everywhere," says Donatella Versace.
Versace is the latest house to collaborate with H&M on an exclusive designer collection, following the likes of Karl Lagerfeld, Stella McCartney, Comme des Garçons, Jimmy Choo and, most recently, Lanvin. Reportedly for H&M, Donatella Versace has looked back to the archives to reinterpret some classic Versace designs. The womenswear collection will be dominated by dresses that fit right in with the spirit of the season, featuring studded leather, silk and colorful print, with accessories including high heels and costume jewelry. The men's collection will focus on sharp tailoring, including the perfect tuxedo, as well as belts and jewelry for men, too. For the first time in a designer collaboration at H&M the collection will consist of some homewear pieces, including cushions and a bedspread.
For anyone not in the, er, Versace income bracket, this might be the only time to snatch up a dress you can wear to a cocktail party and casually say, "Oh, it's Versace."