Be there or be square
Malia Mills Trunk Show Today
Meet the NY designer behind some amazing suits.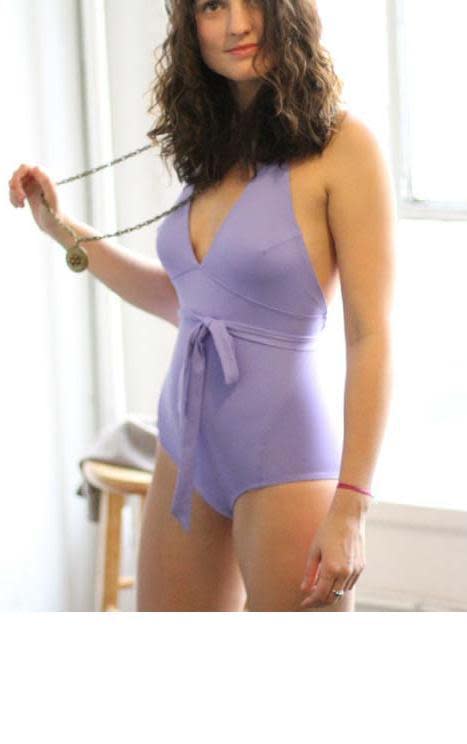 Speaking of swimwear…. In our current spread the majority of pieces were from Malia Mills. The New York designer is breezing through town today and tomorrow and you have an opportunity to go meet her and talk fit. Lille Boutique arranged that fancy event open to the public. Details below:
Malia Mills Trunk Show at Lille Boutique; Sarah McNeil 1st Friday Art Opening
On Friday, June 3 and Saturday, June 4, 2011, Lille Boutique will be hosting another Trunk Show for New York City swimwear designer, Malia Mills. Mills launched her company in 1992 with the goal of making swimwear with superior fit and fashion to inspire women to feel fabulous about their individual beauty, which is reflected in her tagline: Love Thy Differences. The brand's mission is to liberate women from feelings of inadequacy that accompany the struggle to find a suit that fits. This sentiment resonates with Sarah Wizemann, owner of Lille, whose goal is to provide women with comfortable, flattering lingerie that compliments, rather than contorts their natural shape.
The event will be comprised of a meet-and-greet session with the designer on Friday from 6-9pm, with private fitting appointments available on Saturday from 12pm to 6pm. Lille will also be hosting a First Friday Art Exhibit for New Zealand painter, Sarah McNeil. She completed a Bachelors degree in Fine Art from Monash University (Melbourne, Australia) in 2007, and works full time as an artist, exhibiting her delicate drawings and paintings around the world. Her intricately detailed pencil and gouache images are inspired by warm mornings, secrets, patterns and subtlety. Her work will be on display throughout the month at both Lille locations.
Lille Boutique and Lille Trousseau carry high-end lingerie and swimwear, with an emphasis on vintage-inspired, independent design and natural fibers. This free event will be open to the general public, and complimentary refreshments will be served. Lille Boutique is located at 1007 East Burnside Street on the north corner of Tenth Avenue. For more information, email [email protected] with "Malia Mills" in the subject line.
Lille Boutique
1007 E Burnside, Pdx
Meet and Greet
Fri, June 3rd 6-9pm
Fit Appointments
Sat 12-6pm
LilleBoutique
MaliaMills