Be there or be square
Ms. Wood Trunk Show
Shop Adorn opens its doors Friday for the first Ms. Wood trunk show ever.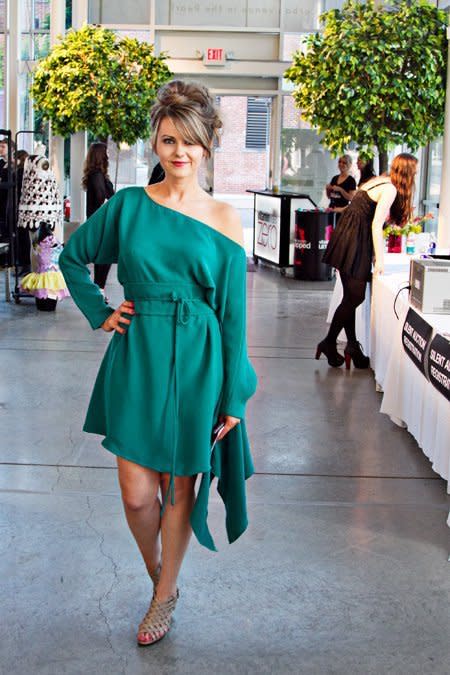 I've talked about Ms. Wood, written about Ms. Wood and even voted for Ms. Wood in Portland Fashion Week's Emerging Designer competition. But for the first time last week, I wore Ms. Wood. I asked designer Alicia Wood to make me a dress from her upcoming fall collection in a special teal color for me to wear as the hostess for the Ai fashion show. I don't know if I have ever received so many compliments in my entire life.
If you are addicted to attention, praise and feeling sexy then I suggest you head to Shop Adorn Friday night for the first Ms. Wood trunk show. They are having a little shin-dig with the designer starting at 6pm for summertime festive Margarita's and beer, and you can get a sneak peek at the fall line I already fell in love with.
Ms. Wood Trunk Show
Friday, June 10th 6pm
at Shop Adorn
4759 Ne Fremont St
ShopAdorn.com