i heart videos
Casting for Wild Flag Video & Portlandia
Is your mug up to snuff for these videos?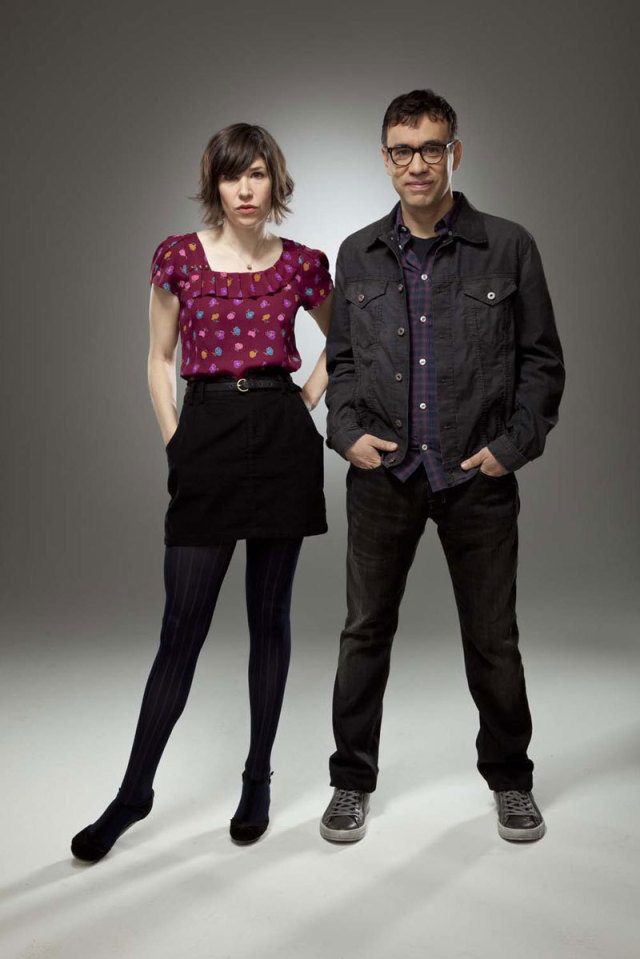 If you are harboring a crush on Carrie Brownstein (who isn't?), desperately feel the need to be on camera (maybe that one is just me?) or just are looking for something to cross off your bucket list, here are a couple opportunities for you.
The first is the opportunity to be in a Wild Flag music video this weekend. Wild Flag is the radical female all star grouping consisting of Carrie Brownstein (Sleater-Kinney), Janet Weiss (Sleater-Kinney) Mary Timony (Helium) and Rebecca Cole (The Minders). The shoot is this Saturday and Sunday and any interested parties should email: [email protected].
And the time has come again to put a bird on it (as if we ever stopped). The second season of Portlandia is about to begin filming and they are looking for you. By you, that means Portlanders who just look like Portlanders, aka all of us. If you haven't even been an extra before you should know this: you will sit and sit all day. But you will get paid to do it and if you're lucky see Fred Armisen play some air drums (yes!).
The details from Simon Max Hill Casting:
1. Extra-ing takes all day long and mostly what you do is wait, sit and wait some more. Bring a book, or if you can't read, a shiny object to stare at.
2. It happens during the day, during the night, on weekdays and weekends – often during times when you might otherwise be working or in school. Once again, being unemployed is an advantage.
3. You'll need to be an actual employee, so if you are on the run from the law, accept only cash or have any other reason you couldn't bring the documents needed to fill out the IRS's I-9 and W-4 forms, you can't be an extra.
4. We're looking to show Portland as it really looks, so we want only the following kinds of people to submit: everyone.
5. We might contact you on very short notice, like, the night before, hours before, or any time. If you've already made plans for that time, we'll be sad, but totally, totally understand.
If you think you got what it takes then upload your photo through the link below. If you make the cut, please do not be the person who shows up and says, "I'm ready for my close-up."