Awesomeness
CONTENT is Coming Back
The killer showcase comes back after taking a year off.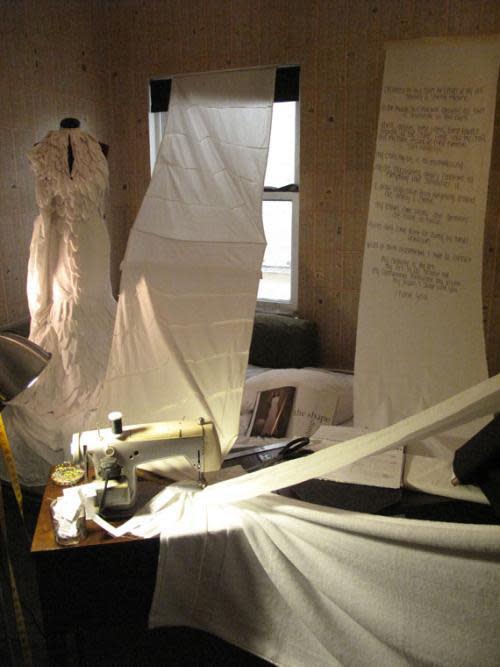 Mark you calendars right now for October is quickly shaping up to be the most packed, fashion-filled month of all. Not only will Portland Fashion Week be in full swing, over taking the city for a week, but whispers of a few other events too fragile to be named as of yet have great promise of excitement. And if that wasn't enough to get you titillated CONTENT is coming back October 1st after a year's hiatus.
The preparations are still in embryo form, but rumor of a block party and pop up shop are swirling around. The same mastermind group of organizers (Gretchen Jones, Marjorie Skinner, Connie Wohn, Pam Baker-Miller, etc) is working to put together this awesome event. If you missed CONTENT '09 then a quick summary of the event: Each designer that participates takes over a room at The Ace Hotel for whatever kind of installation they want to put together. That could range from faux dead models in clothing (Adam Arnold), to a normal shop (Church & State) or one model in a dress that encompasses an entire bed (Holly Stalder). It's hands down one of the coolest things to see in our local fashion world, so again – Mark Your Calendar.
For recaps and photos of the previous CONTENT, check the MOD Blog.