Sensory Overload
Fashion Calendar
The next two days has your fashion cup running over.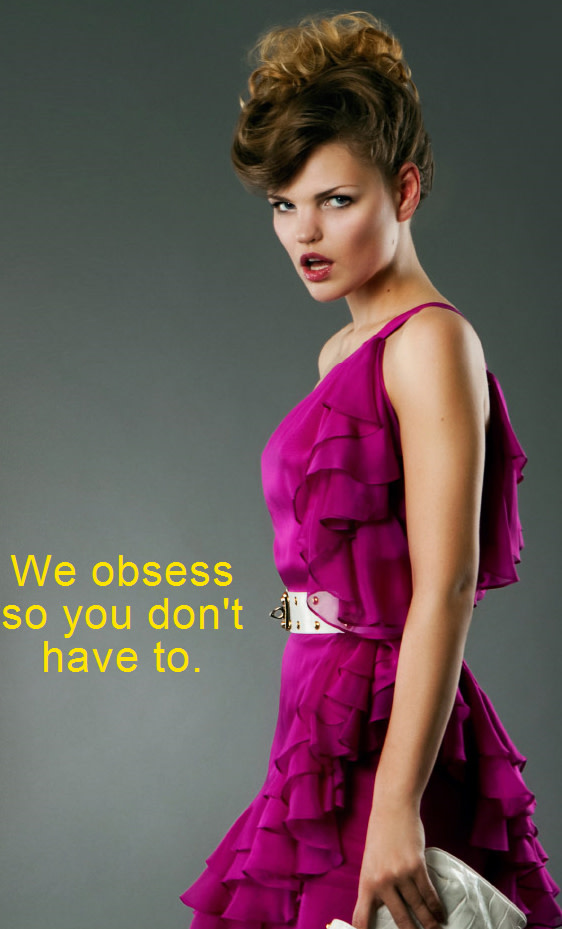 Something about the hot weather makes you want to get out for the evening. Today is First Thursday and the perfect time to shove the workday aside and stroll leisurely in and out of some fashion-y fun events.
House of Lolo Grand Opening
Kicking off the fun is a brand new boutique in the Brewery Blocks near Powell's. "House of Lolo specializes in providing a unique blend of ladies contemporary chic and vintage-inspired clothing and jewelry made by local designers from LA, Seattle and Portland. Blending pieces that provide our clients with "affordable" glamour that can be mixed and matched to create the perfect timeless wardrobe. We offer a beautifully edited selection of glamorous top LA designers, must-have basic tees and jeans blended with unique up-and-coming local NW designers. House of Lolo provides individual styling consultations for every client aimed at providing women with the confidence to create their own unique fashion forward style." Of course a visit will tell you everything you need to know about the new store and owner Laurie Moulton has a DJ, wine, hors d'oeuvres and giveaways to lure you in.
House of Lolo
1037 NW Couch Street
5:00pm – 9:00pm
http://www.houseoflolo.com/
Betsy & Iya Launch the Music Jewelry Line
The girls from Radish Underground say they are jump-up-and-down excited to be hosting the launch of this amazing new line from local jewelry favorite Betsy & Iya. The pieces feature African trade beads and etched stainless steel with each piece inspired by a song from artists like The Dodos, Nina Simone, The National, and others. The folklore behind the trade beads is that they were once made from castoff vinyl records. Hand-sewn and entirely uncastoffable. Stick around to check out featured apparel designer She-She as well!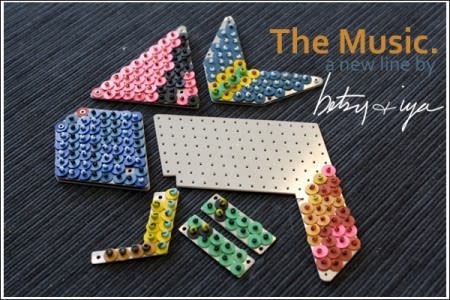 Radish Underground
414 SW 10th Ave
Portland, Oregon
5:00pm – 9:00pm
http://www.radishunderground.com
http://betsyandiya.myshopify.com/
Lizard Lounge
The L.L folks love their First Thursday's. Never ones to turn down a party this month will be no different. This time see photographs by Peter Murray, music by Jennie Wayne of John Heart Jackie + The Horse Latitudes. Food and drinks by Widmer Brothers Brewery, Fifty Licks Ice Cream, Oregon Ice Works and Koi Fusion plus 20% off regular price product. A portion of sales will be donated to PICA. Stop by!
Lizard Lounge
1323 NW Irving St
Portland, OR
7:00pm – 10:00pm
LizardLoungeFB
Leanna

NYC
Party starts at 5PM where you can grab a drink, shop local and check out the featured artist of the night, Lisa Valle. It's also the last day to take advantage of all the celebratory Fourth of July deals at Leanna NYC including: outerwear at 15% off, already marked sale items now 25% off, everything else in the store at 10% off.
Leanna NYC
402 NW 12th Ave
Portland, OR 97209
5:00pm – 9:00pm
http://www.leannanyc.com/
Palace Sidewalk Sale
After First Thursday is over, the sales shouldn't stop. Owner Charlotte Reich stands by this mantra and created her fun Sidewalk Sales on the second Friday of every month. They have become a favorite event in the neighborhood and finally one in some warmer weather.
What is this Sidewalk Sale? Vintage items that are not in good enough condition to be sold at Palace, items that need to say bye to Palace and hi to a new owner, new labels on sale (dear creatures, John Masters Organics, Rabbit on the Run, Jealous Tomato etc.). Included are random things like vintage home furnishings, books, vintage accessories, music and anything else that sneaks in. Most items are $1-$10. The more items you buy, the cheaper your pile becomes! The event is generally cash only and runs from 12-6. If you enjoy digging through mounds happily hunting for a new treasure (I do) this is the place for you.
PALACE
828 se 34th Ave. # C
Portland OR 97214
Friday, July 8 •
11:00am – 7:00pm
http://www.palacestore.com
Shop Adorn
Shop Adorn is also rocking the Second Friday party with complementary Widmer Bros. beer, margaritas, and food from Soluna. Get a free tote and gift card of $25 with any $150 purchase. Plus get your picture taken in their photo booth and see your face featured on the Adorn Facebook page.
Shop Adorn
4759 NE Fremont St,
Portland Oregon 97213
Friday, July 8 •
6:00pm – 9:00pm
http://www.shopadorn.com