huh
GQ Lashes Out at Portland
The handle bar mustaches have finally done us in.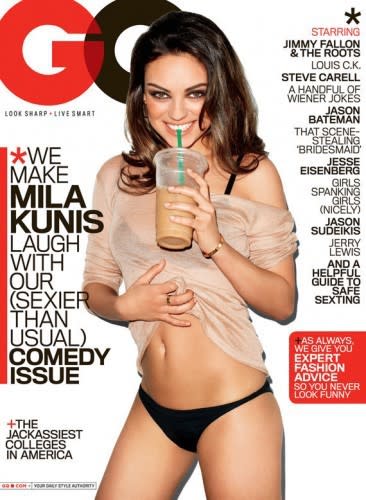 In a bold display of opinion, GQ magazine just published their list of "The 40 Worst-Dressed Cities in America." And Portland made the list. Of our eclectic metropolis they dared write, "The old and the new mix freely; confused, and unencumbered by the rigid aesthetic diktats of village life (shorts + Tevas + raincoat, regardless of weather), they mate promiscuously. The result is an embarrassment of bewildering sartorial neologisms, only to be found in Portland."
Ouch! And is it true? I only know one person who wears Teva's and it's my brother who lives in Salem. One supposedly derogatory statement "amid the ranks of identically plaid-shirted and black-framed hipsters, one might glimpse a fully gothed-out, red-headed woman, resplendent in a purple velvet cape and vintage Victorian dress, sitting alone eating French fries—the incongruous, the absurd—is Portland's normal." is actually one of the things I like about the city. And what about all of our independent fashion that mags like Nylon are touting as so cool?
Regardless, I don't think we deserved sandwiching between Kansas City, Mo and Raleigh. Raleigh? Really?