News Bit
Gretchen Jones Debuts Jewelry Collection
The Project Runway champ teamed up with Piperlime and Columbia to bring you some geo accessories.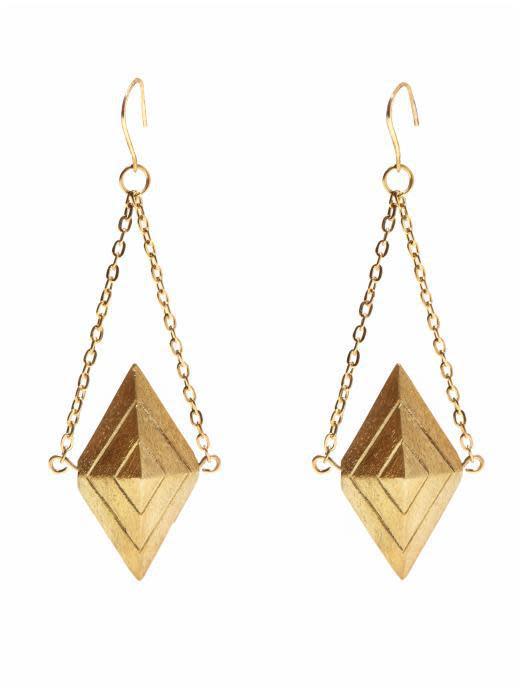 The current Project Runway champion, Miss Gretchen Jones, just launched a jewelry line through Piperlime. The online fashion company provides all the shoes and accessories for the P.R. fashion shows each week, so obviously Jones is more than familiar with the site.
The pounded out pieces of metal twisted into hip shapes are reminiscent of the jewelry Jones showed in her winning New York fashion week show. The now signature aesthetic combines a vintage vibe with geometric shapes and a little modern tweak for something that just equals cool.
I caught up with Jones briefly to get the details on her inspiration for the Piperlime pieces, (I was) inspired by Egyptian pyramids and the 1973 cult film Holy Mountain in the basic sense design.
More-so, the eternal pursuits of enlightenment. This past year has been such a transformative period of time in my life, that evolution [or phoenix rising/Saturn return] and experience has had a PROFOUND effect on my character and goals as a woman AND designer…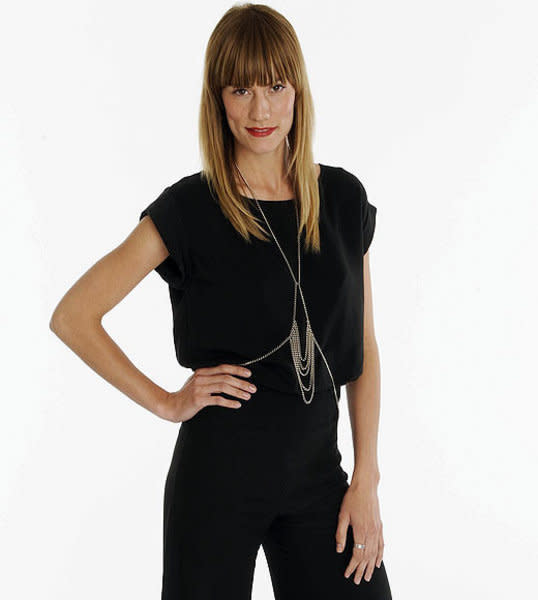 I like to give my work an intimate attachment/connection to my own experience…the collections names come from the book The Alchemist, which I recently re-read.  The pyramids represent my desire to push higher and for more, challenging myself spiritually and creatively. I etched the magical symbols like the Medicine Man's eye (representing wisdom), the Fence (denoting protection and good luck) and the Big Mountain (the emblem for abundance) as I believe those symbols connect us to far more than the modern world and can hel guide us all to better ways of living and thinking…
The collection is a not-for-profit situation with the Aid to Artisans organization. Each piece was handcrafted by local artisans in Columbia. Jones visited the country in May to meet the faces behind the production and get close to the organization.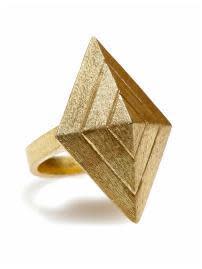 I chose to work with Aid to Artisans, as it sets an example how how we all can come together and consciously create beautiful work while helping others. Sustainability within humanitarian endeavors has economic relevance…its doesn't always have to be about the materials alone, but the shared experience.  Supporting crafts people across the globe makes me feel good about the work I do and proud of what can be attained when broadening your [our] horizons.
To view the entire collection (and see a video of her visit to Columbia) visit Piperlime.com/GretchenJones.