Style Scanner
Betsy & Iya's Grand Opening
A new store opening is always cause to celebrate.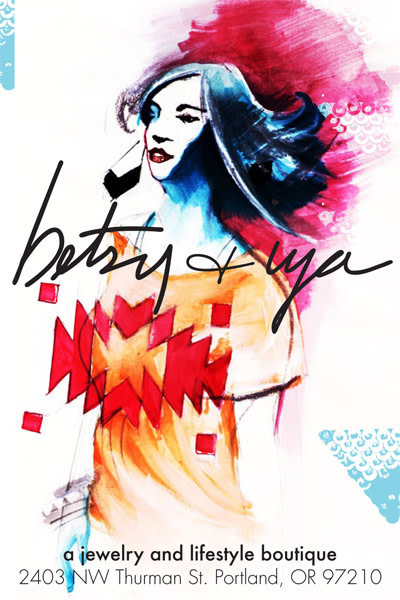 Local accessory designer Betsy Cross and her popular brand of Betsy & Iya jewelry have at least one shared thought with Donald Trump: location, location, location.
The ever-growing company took the plunge and moved up from their simple studio space into a full fledged store. Cross invites anyone interested in jewelry to pop by Friday to shop, play, and celebrate at the new boutique. There'll be refreshments, and discounts (what more could you ask for?).
When: August 19th, 4pm-9pm
Where: 2403 NW Thurman St.
Facebook.com/BetsyandIya
www.BetsyandIya.com