PFW
Portland Fashion Week Announces Catapult Auditions
The always fun emerging designer competition opens up in 3 weeks.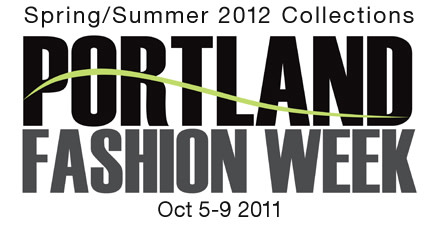 Portland Fashion Week's Emerging Designer competition is one of my favorite annual events. Last year I sat on the judging panel that selected Ms. Wood as the winner and she has gone on to do some really fantastic things in just one year (Including a trunk show tonight at Ryan Artists). This year Portland Monthy has again come on as sponsors of the competition because we want to support the new and amazing talent in our city. If you feel the same (and I bet you do) you can help by spreading the word about the auditions on August 28th.
The winner gets some amazing prizes, like getting to be in this here magazine! More details below.
When: Sunday, August 28th, 2011 | 10:00AM – 1:00 PM
Where: The Benson Hotel, MayFair Room, 309 SW Broadway. Portland, OR 97205
Whom: Apparel designers only, please
Judges:
Seth Aaron, Fashion Designer, Project Runway Season 7 Winner
Leonard Allen, Owner, Ecovibe Apparel
Anne Bocci, Owner, Anne Bocci Boutique
Sue Bonde, Director of Apparel Design, Art Institute of Portland
Alison Brownrigg, Fashion Editor, NWSource/Seattle Times
Jo Carter, Owner/Buyer of boutique, Physical Element
Anna Cohen, Internationally-renowned Eco-Fashion Designer
Eden Dawn, Style Editor, Portland Monthly Magazine
Marjorie Skinner, Managing Editor, Portland Mercury
The Scoop from the PFW Producers:Winner will receive a prize package to include a free, full-collection runway show in the regular designer lineup at Portland Fashion Week 2012, a spread in Portland Monthly Magazine and a year-long showroom service from Showroom International. Designers interested in the competition, are required to appear for an audition on August 28, for being selected for the Oct 5 runway show competition, where one award winner will be selected.
For the designers: Bring a representative number of fully constructed garments for the selection panel. This can include samples from past collections. If you want to bring one live model, you can, but aren't required to. If selected to participate your collection must include 6-8 head-to-toe looks. There is a $45 entry fee (non-refundable, payable by cash/check at the audition) for entering the competition and if selected it will be counted towards your production fee of $350 (Editor's Note: About 15% the normal fee to participate!)
This is an open audition you aren't required to RSVP. For any questions contact: [email protected]
If you are somehow not familiar with PFW or have never made it to a show, this little video shows it off pretty well.
PFW 2010 from Revolver DMS on Vimeo.