Reali-TV
Project Runway Recap: E.3
As if models aren't tall enough already, now we're putting them on stilts.
Let me be the first to declare: I have no idea what is going on this season of Project Runway. Forget the idea of actually designing amazing garments within a budget to show your chops. This has only been about pajamas, pet food and now stilt walkers. I am getting bored. Give me a couture challenge over fake, extended legs any day of the week.
I get that in the real world people are expected to work in group projects all the time. But this is not the real world, this is the Project Runway world and here group projects are a recipe for disaster. Looking at our Pdx designers, Becky Ross was thrown into a partnership with Kimberly who just said, "Hmmmmmmmmmm, her designs are very plain" while giving a beyond questionable look. And just when Bryce Black was trying to crawl out of the bottom of the barrel from last week's debacle he gets paired with a self-taught designer who appears to not know the fundamentals of sewing. Oh vey.
At least neither of our local kids were thrown into the lions den with Bert or Viktor. Those two found any and all things to argue about. The only thing they never seemed to get around to was saving the hideous fabric combination I'll dub "Mother of the Bride" from actually walking down the runway.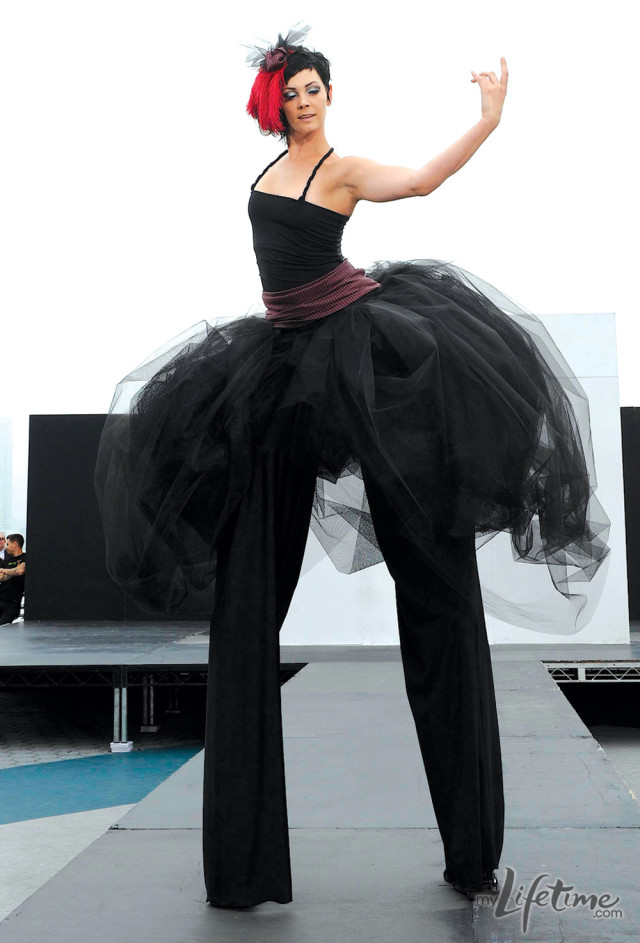 Once the camera pans back to Bryce and Fallene, I knew things were going south quickly. Issue number one, the brown polka dot fabric with the black tulle was not good. And Fallene attempting to add a royal blue sash was not going to help that at all. Do the colors black, blue and brown remind you of anything else? Oh yes, a bruise.
Issue number two quickly surfaced and trumped everything else: Fallene doesn't know the basics of construction. The fact that she doesn't know how to cut something on the grain is like a cook that doesn't know to pre-heat an oven before throwing muffins in there. I learned about the importance of cutting on the grain my first day of sewing camp….when I was 11. And one more point here, the fabric was a grid polka dot, which means it's even easier to see the lines of the cloth!
What does that mean then? It means while everyone else was working in two's (Except Bert and Viktor who were working in two teams of 1), Bryce was flying solo. Fallene was unable to complete the top, so he had to create every piece for the model under the pressure and was only able to churn out something fair-ish. There was so much drama going on in that room, I felt tense watching it through the television.
Ready or not, the designers and their extra tall models headed off to the first live runway show in the history of Project Runway (which incidentally is, how I broke the news of our Portland contestants) in New York's Battery Park. The guest judge was a super important player in the world of high-end fashion. Just kidding! It was Kim Kardashian. After one quick shot of Fallene crying in sweet Tim Gunn's arms over her lack of sewing anything (and leaving Bryce to dress and prepare the model on his own), the runway show began.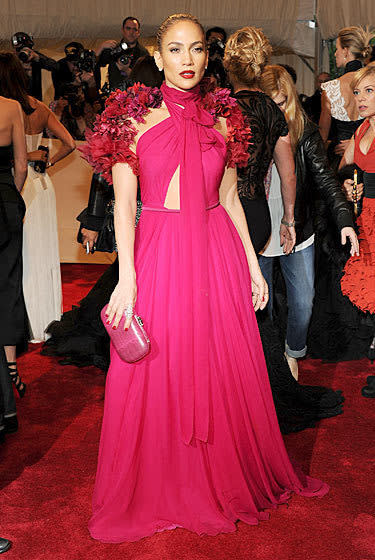 First off was the combo of tomboy Julie and the still hilarious Joshua M with their twist on a Matador look. I actually liked the concept in theory, but the pants were far too high and the model looked dreadfully awkward swishing around her one armed jacket. Next was Bert and Viktor's monstrous creation. All I can say is there is nothing good that can come from the fabric combination ever. Except maybe a good bonfire. Bryce and Fallene's combo ended up coming off far too simple and the all black ballerina outfit is ill timed thanks to Black Swan's massive success this year. Becky and Kimberly sent a solid looking military inspired concoction down the runway and seemed to have some of the least amount of drama of the teams. "Dream Team" Anya and Oliver sent a fairly mundane, but pretty, outfit in tones of gray that I almost instantly forgot the second it left. Immediately following it was the ensemble Danielle and Cecilia created. I thought it looked like something your aunt would purchase at Kohl's. The pleating of the pants was kind of cool, but the whole thing was so matronly. Finally, Anthony and Laura sent out their dramatic red piece that was obviously the best. However, the second I saw it I said, "That looks like Gucci's Fall collection." (Well, to be honest I initially thought Marc Jacobs, but the point is I recognized it.)
Once everyone was back in the judging room at Parson's surprise, surprise the judges liked outfits that looked more like ready to wear and hated all the outfits that had any idea of costume. Because stilt walking is obviously not the time to have any flair for the dramatic right? What!
In the extended judging Nina called out Anthony and Laura for their design saying it looked similar to something else she's seen. Hmmmmm, like Gucci's Fall collection?! Then they miraculously commended the Kohl's aunt ensemble with pumpkin hair (I'm still in shock over that) before Michael Kors told Kimberly and Becky they were "kick ass tailors." That's not something you hear everyday.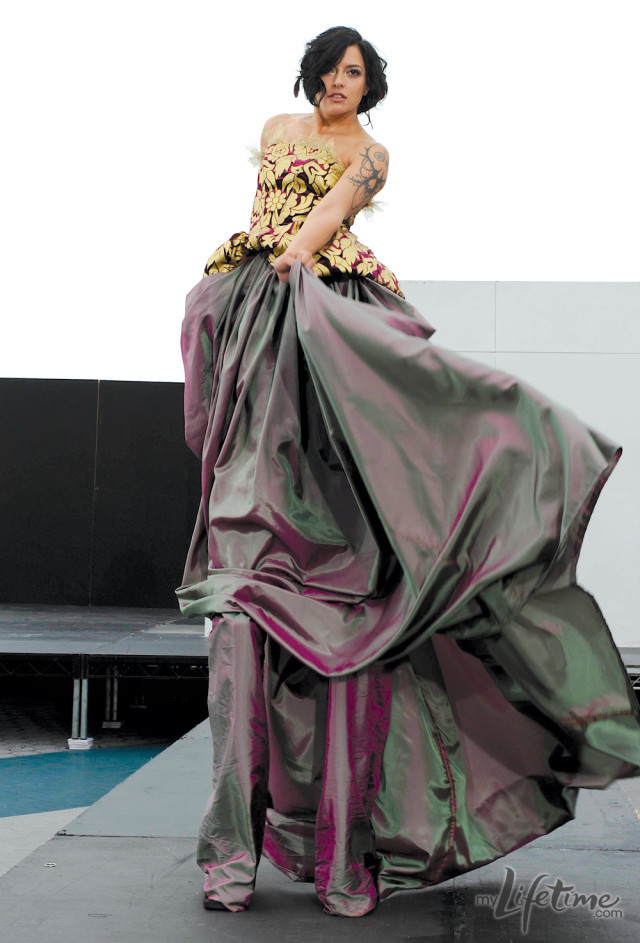 For the bottom three groups they dove right into hashing apart Bert and Viktor's outfit while the two bickered back and forth in front of the judges. Then they turned to Bryce and Fallene blasting the simplicity before asking Bryce point blank who should go home. I am extremely impressed at his response when he said that they both should and shared the responsibility for the look, despite the fact that Fallene didn't sew anything, can't construct a basic bodice and didn't even help him prep the model back stage. Most people in his spot would have thrown her under the bus and he didn't. Fallene then piped up and declared she should be the one to go and it seemed like she secretly wanted to after the pressure cooker of this week. Finally, they bashed on the Matador circus look a bit, which did look even gaudier in close up.
At the end of the day, blondie Laura won the challenge and Fallene was sent packing. There does seem to be a tendency for self-taught designers to go early, so maybe those tuition dollars spent on fashion degrees are well spent in the Project Runway world. I'm just glad our Portland designers both made it through the infamous team challenge.
In exciting news for next week, it appears the designers will be making outfits for Nina Garcia. Now, this is the kind of challenge I'm talking about. Fashion editors have many opinions and this promises to be quite entertaining.
Check out the additional scenes and behind the scenes gossip of Bryce and Fallene's turbulent pairing.