Corner Shop
The Evolution of Man
Dunderdon advances Portland's masculine fashion scene.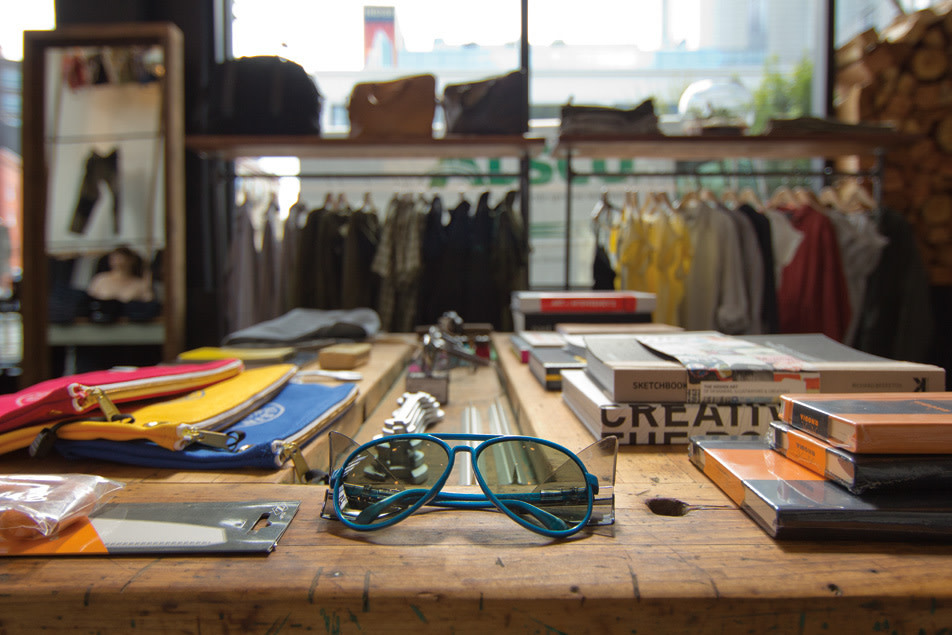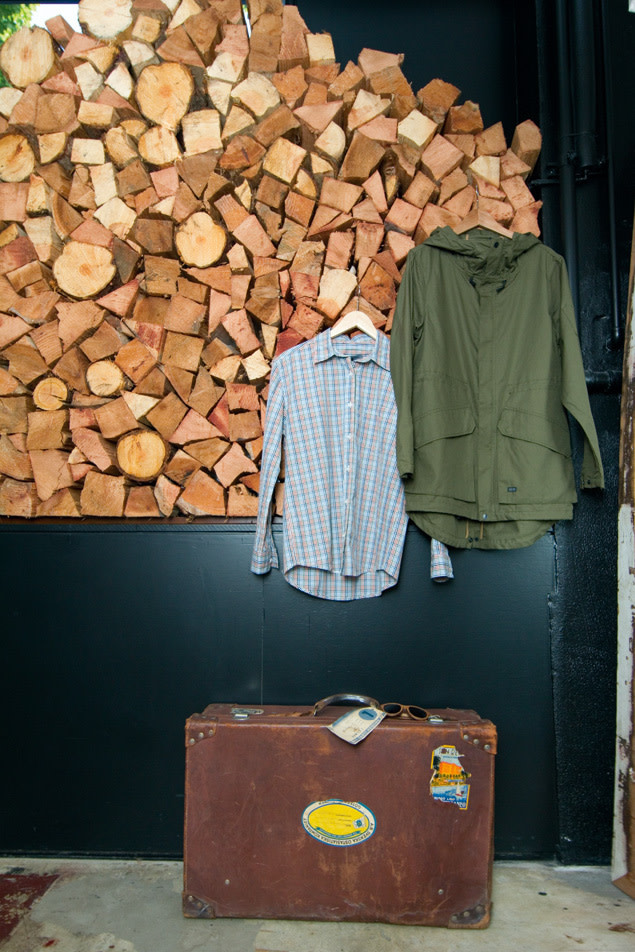 OVER THE COURSE of a man's life, the Darwinian evolution of his functional fashion choices might look like this: OshKosh? Levi's? Carhartt? Now, an even more sophisticated species has landed in Portland: Dunderdon.
Situated in West Burnside's new Blackbox development, this Swedish-born clothing store opened its second US location—the first on the West Coast—in May. The new retail space adds to Dunderdon's product development hub on NW Upshur where four staffers, along with creatives in the Sweden and Germany offices, build the look and feel of this burly-but-refined brand.
Dunderdon's neutral-hued inventory hits the sweet spot for Portland's aesthetically evolved artisans, which is part of the reason the company picked PDX for its North American headquarters. The city's quirky, crafty clientele shares Dunderdon's look-good-while-working-hard perspective. (The company was, after all, founded by a carpenter, in 1997.) "Portland has a unique community of builders, makers, designers, and artists," says owner Les Szabo. "Those are really the men and women we would like to build relationships with."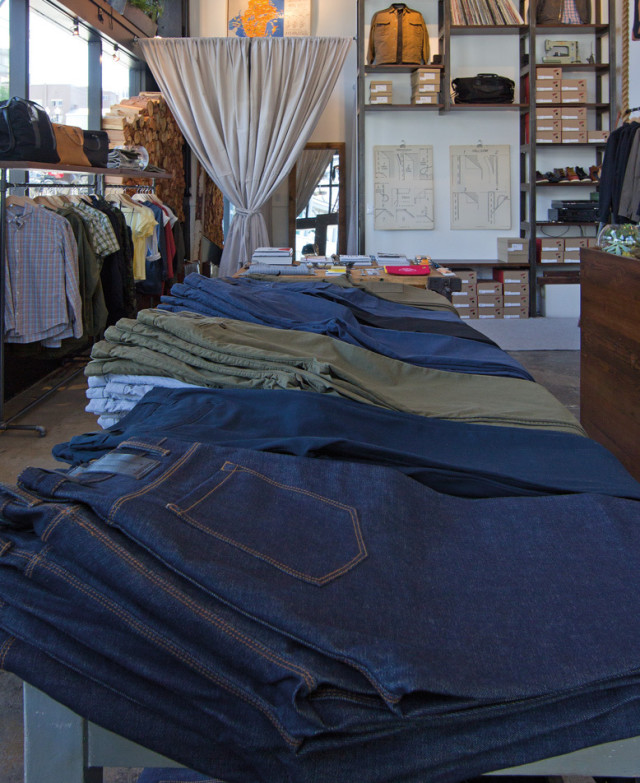 Items in Dunderdon's line feature quality construction techniques, such as fabric treatments to toughen up the textiles, combined with slimmer, European-cut silhouettes, perfect for transitioning from workshop to coffee shop. The brand expresses its core ethic through classic, manly styles with
interesting details, removable liners, and no unnecessary frills. Think sturdy pants with a built-in tool belt; a pocket-rich jacket made from coffee grounds; and even a chunky knit sweater that's water-resistant. This fall, Dunderdon will launch the PI Hagberg denim collection, a line of cargo-meets-couture pants tough enough to outlast nuclear war … or at least help Portland shoppers win the race for survival of the (fashionably) fittest.