Style Spotlight
Portland Garment Factory Debuts HouseLine
PGF hosts their first fashion show this weekend.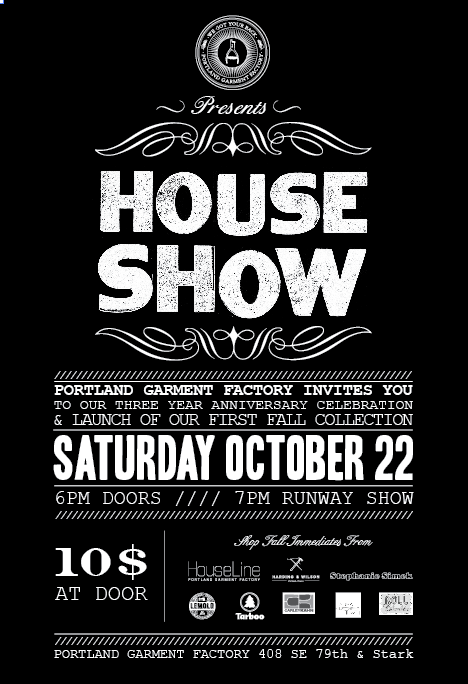 In exciting news from the local design front, we've got ourselves a new line in town. Portland Garment Factory, already known for assisting in everything from pattern grading to manufacturing for other local designers will debut their own line (aptly titled HouseLine) this Saturday night in a sure to be exciting event.
In an interview with company owner Britt Howard she revealed some exciting little tidbits about what the lucky attendees will see. Howard designed the pieces, along with her business partner Rosemary Robinson, focusing on natural and sustainable fabrics and methods with an emphasis on quality tailoring, craftsmanship and skills. The sizes run from 2 to 16 and feature ample seams in mind for custom tailoring to get a garment that fully flatters. Howard said she and Robinson's line is "meant to span multiple seasons and generations—all while attempting to redefine what it means to own a garment made in the USA."
Saturday night will no doubt be a full on party with the debut of the fall collection (available that night in the onsite pop up shop), the preview of the spring collection (for orders) and it's the third anniversary of the Portland Garment Factory to boot. With all that to celebrate it's no wonder the ladies had to break out the big guns: "dancing, drinks, hors d'oeuvres, custom chocolates, more drinks, a special Pop Up shop featuring some great Portland talent (Laura Irwin, Harding & Wilson and more) and of course, great company!"
To make sure you're one of the cool kids at the party, get yourself a $10 ticket now.
www.PortlandGarmentFactory.com