Happenings
Black Friday Round Up
Your complete guide to shopping the craziness.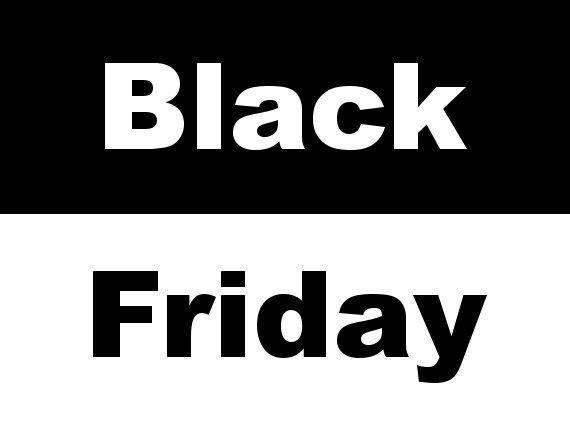 Ready to help stores get into the black? Do your part by shopping away at our round up of sales, parties and pop ups. And if you don't get everything on your list this Friday, remember that Saturday is Small Business Saturday, an equally good opportunity to open that wallet.
Know other local shops offering a good deal on the day after Thanksgiving? Drop us a line (use the editor email to the right), and let us know.
Open For Business
A pop up shop curated by the ladies behind by Nice Work and OLO Fragrance artfully crams twenty vendors into The Cleaners at the Ace for your shopping convenience.
Sales vary per vendor:
Antler & Co. | AK Vintage | Better Late Than Never | Eric Trine | Fieldwork Floral Operation | Frances May | Hazel Cox | Hammerpress | Im:mortal | Maak Soap | Makelike | Moonwoods | Nice Work | OLO fragrance | Palace | Pigeon Toe Ceramics | Pizza Friday | Tiandra Cummins | Wood & Faulk
Machus
Jackets and shoes at 20% off (Little Box)
Local35
Large clearance section for early fall merch and jewelry at 20% off. (Little Box)
OMSI
7:30-9:30 a.m. -Everything in the Science Store is 25% off plus coffee and gift wrapping
Xtabay
All clothing, shoes and accessories 25% off. Spend over $50 and receive a free Voluspa candle, plus champagne and cookies
BunnySlippers.com
15% off everything site wide, from Friday, the 25 thru Monday the 28th – code is: TURKEY15
Pin Me Apparel
10% off everything plus an addition 10% if you are participating in Little Boxes. 20% off all purses and handbags 25% off with Little Boxes.
Frances May
20% off everything – coupon code for online shopping: thanks20
Sahlia Michelle Jewelry
Select pieces up to 50% off
Mapel Boutique
Winter outerwear $68, sweaters $48, sweater dresses $48 & scarves $8
Haunt
15% off, plus cookies and hot chocolate
Union Rose
15% off and a "Little Box"
House of lolo
20% off storewide from 8-10am plus day long giveaways, mimosa's and snacks (little boxes)
B-Glowing
Portland based online beauty boutique – 20% off all orders over $75 and free shipping, enter code: cyber11 at checkout
Shop Adorn
is open 10-8 Buy one get one 25% off, buy a third get the fourth 50% off. Plus food, drinks & special prizes.
Ecovibe Apparel
25% off everything black in the store
Reveille
30-40% off select merchandise, storewide and webwide
H&M
Dresses a low as $5, coupons for the first 100 in line valued up to $300. Doors at 5 am.
Zales
Take an additional 15% off storewide sales until 2pm
Zelda's
20% off selected shoes
SaySay
10am-12pm take 20% off your purchase, 12-3pm take 15% off your purchase, 3-8pm take 10% off your purchase. (Little Box)
Radish Underground
20% off 10am-12pm, 15% OFF 12pm-8pm and show receipt from a Black Friday purchase at any other Little Box and get and additional 10% off the highest ticket item
Duchess
Custom appointment 10% off and large sample sale with suits, separates, and shirts up to 70% off
Ellington Handbags Annual Sample Sale
20% off store from Friday through the weekend, with one of a kind samples and specials on sale. Additional sale online with coupon code: JOY20.
Betsy Johnson
40% off everything in the store
Margaret O'Leary
20 percent off all Margaret O'Leary brand items and 20-50 percent off sale items
Leanna NYC
10% off all regularly-priced merchandise, plus additional mark-downs
on clearance items. And an additional 5% OFF already marked SALE items starting November 25th-December 4th
Mario's
Up to 40% off select merchandise
Blackbox Collaborative Sale
The Blackbox building at 13th and W Burnside encourages a cocktail hour shopping spree with sales from 4-7pm,. 20-30% off items and festive holiday drinks at each store. And bring your smart phones – additional savings at participating stores for those who check in on Facebook or Twitter.
Tanner Goods
Blackbird
Dunderdon
Isaac Hers
The Woodlands Pop-Up Shop
Solestruck currently featuring a Pop Up from Portland Designer Bridge & Burn