Style Spotlight
Little Boxes: A Community Shopping Love Fest
A tag team collaborative effort of shopping fun.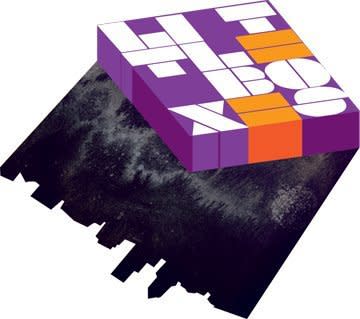 One of Portland's most endearing qualities is the ability of our community to actually get behind each other. The fashion world has a rep for being cutthroat and cruel, but here the local shop owners do what they can to create a support system to co-exist in. Little Boxes is a prime example of that.
Big Box retailers spend a billion dollars in advertising to try and get you into their doors on Black Friday with lines stretched out in the cold at 3am and fistfights over the last pair of black gloves. On the complete counter opposite, Portland's locally owned shops (aka Little Boxes) created a one-day collaborative Black Friday shopping event. What does that mean? Well, they're showing each other love by including a cross-promotional discount providing a 10% discount to any customer who shows a receipt from a different participating business from that day. Awww, that's sweet!
As if the camaraderie discount giving wasn't enough there's more. First, all the stores have agreed the hours are 10am – 8pm for the day. Hello, sleeping in after the carb fest. They'll also have maps for all the participating stores in case you can't remember all 90+ off the top of your head. Finally, in between being plied with glasses of champagne or treats you can pick up a raffle ticket at every store and win a ton of rad prizes including: iPad2, Cirque du Soleil tickets, facials, a Hotel Deluxe package, local restaurant and boutique certificates and many more.
Just stop Little Boxes. You had us at sleeping in (and discounts, and prizes).
For more info, visit www.LittleBoxesPdx.com
Participating Stores: Mabel & Zora | Folly | Modern Domestic LLC | Frock |Tilde | Icon Tattoo Studio | Tumbleweed | Grasshopper | abrahams&duffy | Tender Loving Empire | Bonnet | Modo Boutique | Mink Boutique | pedX shoes | Manifesto Shoes | Black Wagon | Union Rose | Crafty Wonderland | Etcetera | grayling. jewelry studio & showroom | Spielwerk Toys | Betsy & Iya | Radish Underground | Flutter | Eden | Porch Light | EcoVibe Apparel | house of lolo | Garnish Apparel | Close Knit | IDOM Designs | Popina Swimwear Boutique (Portland Downtown-Pearl District) | SaySay Boutique | Shop Adorn | Palace of Industry | Parallel | Physical Element | Leanna NYC | Della Bella Acne & Skin Care Center | Red Sail | Lille Boutique | Branch and Birdie | Rock N' Rose | Little Things | Beezoo Exchange | Fuchsia | Butterscotch | Digs Inside & Out | Charmed. A Girly Store | Pin Me Apparel | Lark Press | Ellington Handbags | Revolver Vintage Interiors | moulé | polliwog | Aylee & Co. | Sound Roots School of Music | Redux | Flora| Salty Teacup | SaySay Boutique | IDOM | Noun: a person's place for things | Close Knit | galore department store | Gypsy Chic | Zahara Boutique | ink & peat | Child's Play Toys | Cordani Shoes | Deco Distilling | Trillium Artisans | Stars Antiques Malls | The Opulent Project | Halo Shoes | ZimZim | Woonwinkel | CoCo gets Dressed and CoCo & Toulouse go shopping | By the Bunch | Perch Furniture | Memento pdx | Sahlia Jewelry Studio | Presents of Mind | Emerald Petals | Sock Dreams | Queen Bee | Clever Cycles | local35 | machus | J. Rollins Art of Framing | Golden