Product Pick
Sit Tight with Bootights
The days of shoving socks under tights are over.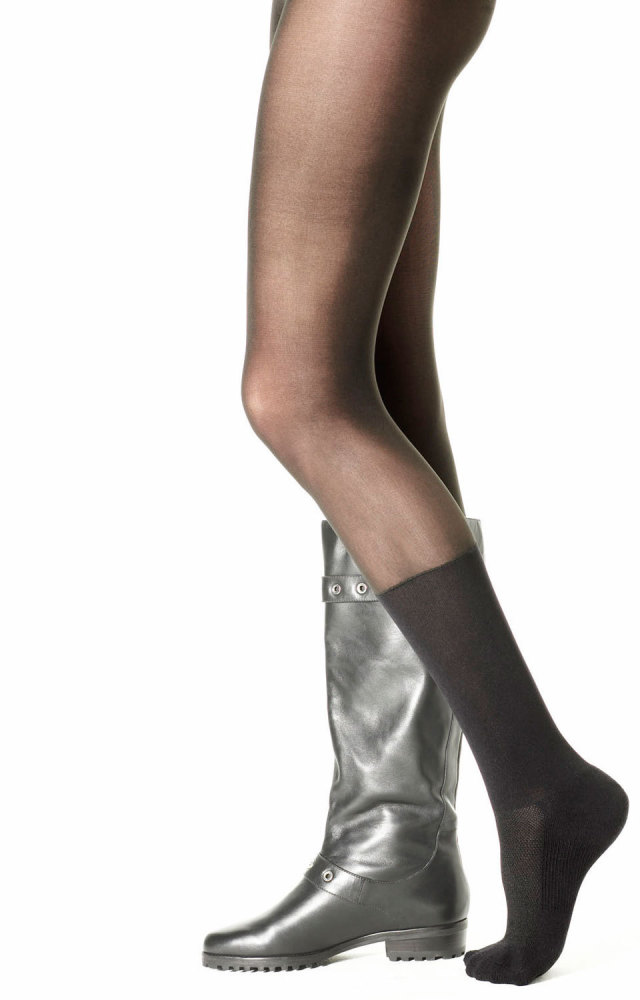 Important milestones that affect a fashion follower's life include:
→When cavewomen rubbed berries on their faces for rouge
→When the corset was invented
→When some genius came up with hairspray
→The day I got Bootights
What are Bootights? In the most ridiculously simple idea, they are tights with socks built in. And for the girl who lives in a series of boots all winter (aka most of Portland) these suckers are crazy comfortable. The socks are well cushioned and since they're built in they don't slip and slide down to the toes. Plus, the Made in the USA product offers up a wide variety of textures from striped cable knit to a tiny fishnet or just plain black. Gold stars for durability too, even with a cat that jumps at my legs, the tights stayed snag free.