Emerging Designer
Designer Amanda Grisham Puts a Bold Take on Pendleton Wools
After a tearful tryout, the OSU student wins Portland Fashion Week's Emerging Designer competition.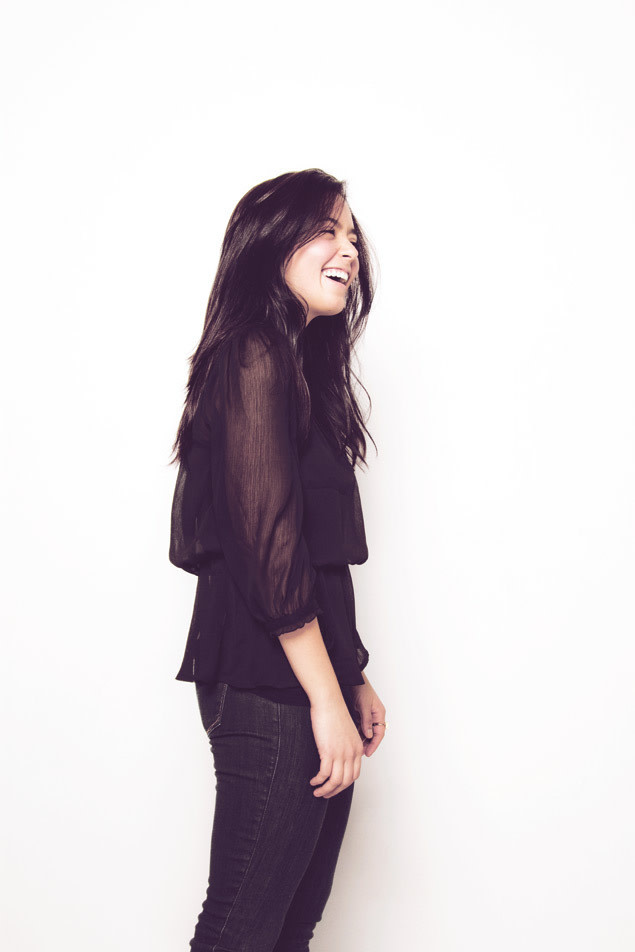 WHEN DESIGNER AMANDA GRISHAM walked out of the auditions for Portland Fashion Week's Emerging Designer competition, she carefully folded her Pendleton-printed collection into the trunk of her 2006 Jetta, slumped into the driver's seat, and sobbed. The 21-year-old Oregon State University senior had blown her monthly gas budget to pay the $45 entry fee, and had just presented her collection to a panel of Portland's fashion illuminati in hopes of earning a spot on Portland Fashion Week's runway. Relief after the grueling daylong process, at last, spilled out in a salty torrent.
"I think I held it in through the panel, and then let it all out," Grisham says.
What Grisham didn't know was that the judges already considered her woolly series of jacquard-print minidresses a shoo-in. Made from fabric donated by Pendleton, the collection showcased an imaginative, contemporary take on a somewhat dated and traditional material.
Five weeks after the intense tryout, Grisham's collection strutted down a Swan Island runway to Adele's "Rolling in the Deep." The impressive display, under the label Grishley, earned the Tigard native both the audience vote and critics' choice for 2011 Emerging Designer.
As judge Sue Bonde, director of the fashion programs at the Art Institute of Portland, sums it up, "I could feel the energy of the crowd from the moment her first look appeared on the runway,"
Grisham's win grants her a runway slot in 2012's Portland Fashion Week, plus a year of representation by Showroom International, a New York agency that provides lookbooks and media kits to buyers and press.
In the meantime, Grisham—who's double-majoring in apparel design and merchandising management—has appeared on Good Day Oregon, had a showing at Nike, and hosted a meet and greet at local boutique Leanna NYC.
Up next? Graduation.