Style Spotlight
Boutique Spotlight: Margaret O'Leary
Like feeling warm and stylish? Get to know Margaret O'Leary and her luxury knits.
One of the few t-shirts I own says, "Everyone Loves an Irish Girl." I like it both as an Irish girl myself and because I seem to gravitate towards my Emerald Isle kin. Such was the case when I met knitwear designer Margaret O'Leary.
The designer was in town for one day to visit her 2-month-old Bridgeport storefront and offer champagne to the stream of lucky shoppers. O'Leary managed to be eternally charming while simultaneously entertaining me to no end with everything from her rolling accent, to advice on how to travel in Ireland and her thoughts on Portland ("I think the people are hip up here"). Born in County Kerry Ireland, with "knitting needles in hand," O'Leary says that knitwear is too common at home to give it a go. So, in 1989 she packed her bags and headed to San Francisco to launch her own line of knitted goodies under her name.
It took off instantly.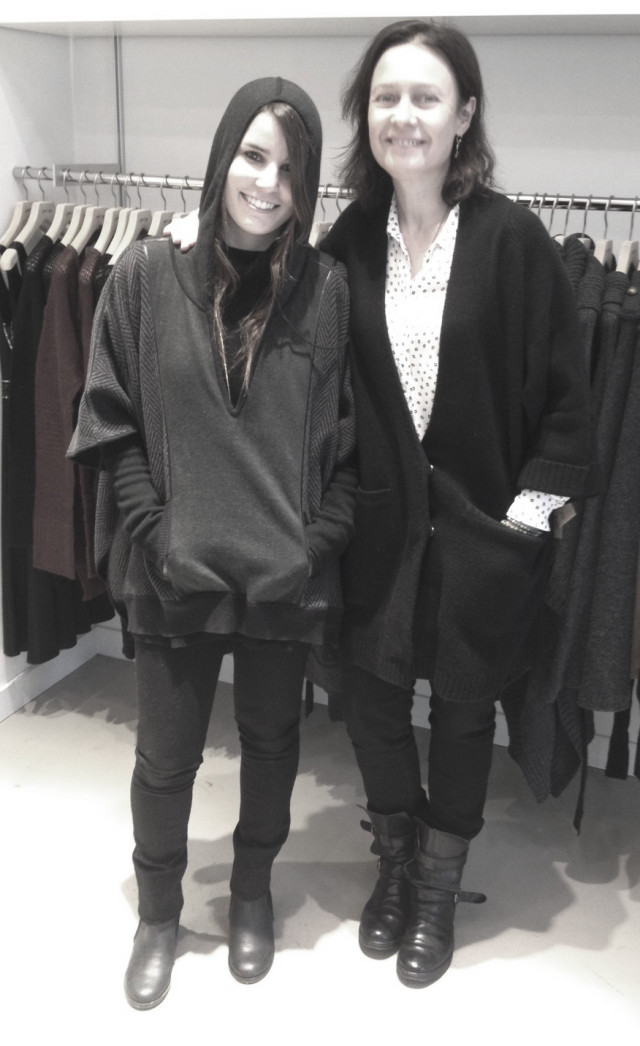 Twenty-two years later she's now widely known for her fashion forward sweaters, capes, gloves, hats and varying apparel. The designer's goods grace the shelves at her eight namesake shops plus dozen of boutiques from London to Tokyo. The ever-so-soft items feature high quality cashmere and must be superbly constructed to hold up to O'Leary's goal of selling items with longevity. She believes that her investment items are worn by customers for years and years to come and expects those pieces to last. My fashion math breaks down a $300 magnificently cozy cardigan down to just $30 a year over a decade (less than H&M by that thought train). That kind of quality-meets-eternal-style mindset makes for a perfect fit with our cities sustainable beliefs.
If you're into the same numbers game, there's currently loads and loads of luxury goodies lurking online and in the Bridgeport boutique with leather detailing, engraved buttons, pointelle and cable knits all screaming to be pet, while also leaving you feel embraced in luxury.
I think that we might need to make a shirt that says, "Everyone Loves an Irish Designer."
Visit MargaretOLeary.com