Fashion News
Tangerine Tango
Pantone announces its color of the year.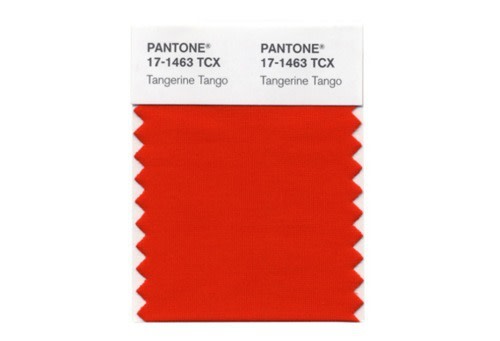 It's that time of year again. No, not anything to do with the cold, presents, or rotund men in beards. I'm talking about Pantone's big announcement of the color of the year. The mega color association affects every aspect of the design realm and after last year's pinky pop burst called Honeysuckle, 2012 has been declared the year of….Tangerine Tango.
"Sophisticated but at the same time dramatic and seductive, Tangerine Tango is an orange with a lot of depth to it," said Leatrice Eiseman, executive director of the Pantone Color Institute®. "Reminiscent of the radiant shadings of a sunset, Tangerine Tango marries the vivaciousness and adrenaline rush of red with the friendliness and warmth of yellow, to form a high-visibility, magnetic hue that emanates heat and energy."
Tangerine might be a bit frightening for most to pull off head-to-toe, but as an accent color, it'll add some real zest to your world. Think jazzy accessories, a funky nail polish or even a citrus-y lip for the day. Give it a go; you won't be the only one trying to do the dance Tangerine Tango.