Happenings
The Portland Bazaar
Make it to this one, or you'll be sorry.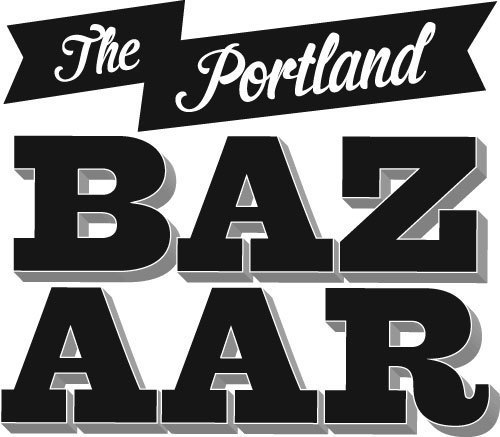 The word bazaar conjures up either exotic images of Turkish streets lined with bright textiles and fragrant spices or a florescent-lit community hall with grandmothers exchanging knit booties. This weekend's Portland Bazaar will be neither.
The grand affair is poised to be one of the most fun events wrapping up 2011 with a host of awesome vendors, classes and entertainment. Producers Grace Bonney (Design Sponge), Matt Piece (Wood and Faulk) and Greg Hennes (Antler and Co.) must have done some smooth talking to completely take over Sandbox Studio for the two-day extravaganza. Stop by this weekend to see 40 shops and designers selling goodies for the holidays while smells waft in from the yummy food carts outside.
Sign up for classes of your choice with Saturday offering up wreath or lantern making, chocolate tasting or building your own terrarium. And on Sunday you could DIY some ornaments, learn how to etch glass or how to pour a fancy cocktail before doing some woodcrafts. If none of that floats your boat you could easily geek out at the authors present for book signings with The Decemberists' Colin Meloy and his tale Wildwood as well as photographer Corey Arnold and Bonney will sign copies of her beautiful home book.
All in all, a lot better than the booties in a community hall and a lot closer than Turkey.
Vendors: Wood & Faulk, Antler & Co., Ampersand, Beam & Anchor, Phloem Studio, The Official OMFG Co., Alder & Co., Frazier & Wing, OLO, Bridge & Burn, Studio Olivine, The Good Flock, Haunt, Satsuma Press, Sketchbook, Pigeon Toe, Poler, Scout Books, Seaworthy,Julianna Swaney, Schoolhouse Electric & Supply Co., Caravan Pacific, stone and honey, Favor Jewelry, Little Otsu, Walnut Studio, Pinball Publishing, Reading Frenzy, Shwood Shop, Beckel Canvas Products, Confectionery, Eden, Grove, Old School Stationers, SPACECRAFT, Maak Soap Lab, Heartwood, Egg Press, Una, Kim Boyce and more
Events: There will be live music performances (from Greylag and Copper Fox), craft classes, demonstrations and food/drink tastings each day.
Food + Drink: The street in front of the Bazaar will be shut down for food trucks and coffee carts serving delicious local treats.
The Portland Bazaar
December 10th + 11th, 2011
9am–6pm both days
Located inside Sandbox Studio (420 NE 9th Avenue, Portland, OR)
More info (full vendor list, maps, etc.) at the Portland Bazaar web site