Fashion News
Shop Adorn Burns Down
The new year begins with a forced reboot.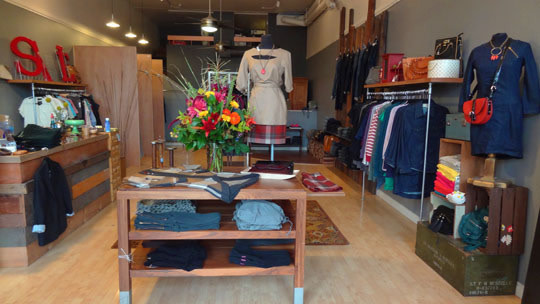 This morning adorable Fremont boutique, Shop Adorn, was destroyed by an electrical fire. While details are still murky, it's clear this is an incredibly unfortunate way for a member of our community to begin the new year. Owner Nicole Whitesell sent the follwing statement:
Dear Friends and Neighbors,
2012 started off with one of the biggest challenges of my life. Shortly after moving into our new location, the business that I had spent years building burned down.
It's hard to express in words what I felt when I got the call – profound relief that no one was hurt and fear of what I was about to face. It has to be every shop owners' nightmares…the store you base your livelihood up in flames. I raced to the shop but by the time I got there, it was all over. Unfortunately, the damage was substantial and there's not much that can be salvaged. As of now, all I know is that it was an electrical fire. The coming days and weeks will bring more information and I'll be able to begin the process of rebuilding.
Throughout this ordeal, the support, compassion and kindness that my friends and customers have shown me and my family have been of tremendous comfort. And it gives me the strength to start to again. Because this is what I do and what I love. I have had the great fortune to pursue my dreams and although life has dealt me a major setback, I intend to keep following my passion.
Thank you.
Nicole Whitesell