Happenings
Spa Resolutions
Work on your health and fitness goals at the Spa at the Avalon's Health & Wellness day.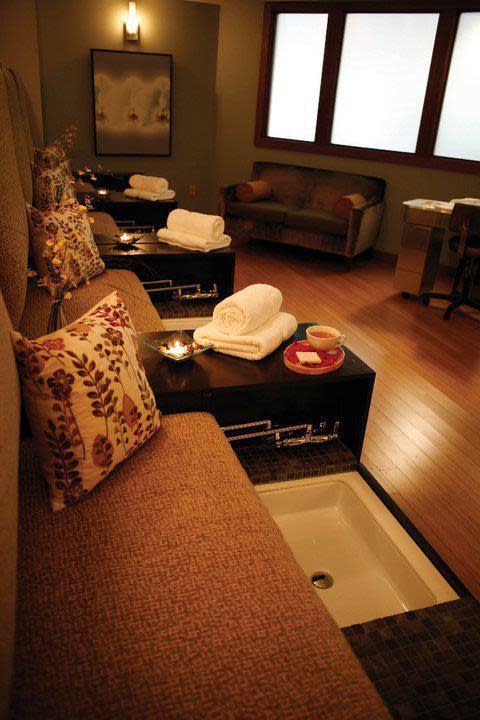 The Spa at the Avalon Hotel is helping the ladies with their New Year's resolutions. Wednesday, January 11th, the spa is holding a Women's Health & Wellness day, including women's circuit training, power yoga and nutrition & wellness consultations throughout the day.
In the evening Sharon Kitzhaber will be on hand to speak about how to avoid the counterproductive pitfalls of yo-yo dieting while guests enjoy wine and appetizers, seated chair massage, moisturizing hand treatments and hair and makeup consultations.
Kitzhaber recently launched her own company Bon Vie, a unique source of health and wellness advice, inspiring information and motivation for a healthy, balanced and abundant life.
Oh, and did we mention the whole dang things is free? It is. Check out the schedule of events before and start making up excuses to get out of work.
Schedule of Events
Wednesday, January 11th
Valet Parking is Complimentary
Daytime Activities
12:00pm Women's Circuit Training
1:30 Power Yoga
Nutrition & Wellness Consultations
11-7:00 Tours of the spa and fitness facility with specials on
Fitness memberships, salon services, spa services,
And skin care.
Evening Event
Wine & Light Appetizers
Seated Chair Massage
Moisturizing Hand Treatments
Hair and Make up consultations
6:00pm
Sharon Kitzhaber presents:
Be Your Ideal Weight in the New Year
Please RSVP to Carrie Burns
503-802-5910 or [email protected]