beauty beat
A Spa Day at Venus Allure
A review of the spa services at this Belmont business.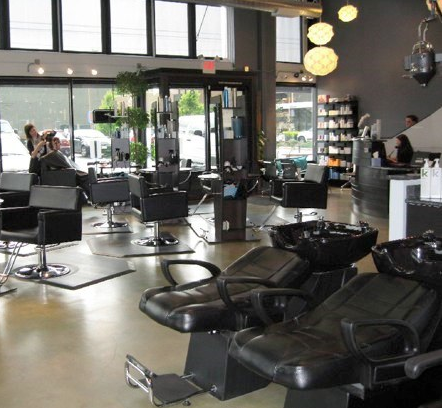 If you walk into Venus Allure Salon & Day Spa to indulge in some spa services ala massages or facials, you'll probably do a double take when you enter. The two-story space has hair stations and products galore, but I didn't actually see anywhere for the one-hour massage and following facial I'd booked.
Owner Ann Akre and her manager were kind enough to give me a tour of the facilities and the salon part had some impressive points. The multiple hair stations meant they could handle big groups for bridal parties, the back area had a pedicure station with waterfall style foots baths and they informed me all customers post manicure get to keep the nail polish they chose for touch ups later.
After touring both floors and even seeing a steaming and drying bar where you can flip channels on the flat screen television while your highlights process, I still didn't know where this massage was supposed to go down. Then we stepped through a door to a tiny, quiet dark room with two more doors; one for massages and one for facials. This little area felt so shut off and calm from the salon part of the space I finally started to shift into the spa mindset and by the time my LMT Lana told me in her enchanting Ukrainian accent to "relax," I did. The massage itself was one of the best I've ever had with Lana digging into my knotted blame-it-on-the-computer shoulders until those cursed knots shook free. By the time my hour was up, I am quite certain I left at least two inches taller.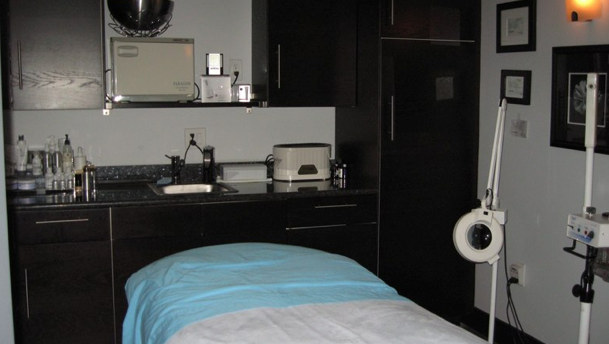 Once I was done Lana gave me a fluffy white robe and slippers and I shuffled next door to meet Laura for my facial and put my happy feet into a warm foot bath while we talked about my skin. Then into the hospital like bed I went for an hour while she gently scruffed and buffed. And after putting a facemask on, each hand and foot got another rub down before being wrapped up and put into little warming booties (while I snoozed like a cat lying in the sun). My one and only critique is that somewhere in the head massage part of the facial I actually felt more like a pushing-on-my-head massage, but I was too blissed out to react so that's my issue.
All in all, I successfully left Venus Allure feeling taller, calmer and well moisturized. Is it the type of place I would go if I wanted my gaggle of girls to have a full spa day with everyone running around in robes from stations to station? Nope, it's not that kind of place. But, if I'm looking for some alone quiet time in my neighborhood to get my inner beauty queen on it's an easy yes.
My shoulders are already missing Lana….
Venus Allure Spa and Salon
811 SE Belmont
For Appointments: 503.841.6368