Style Spotlight
Sharing Spree
Get a discount deal while also doing some good.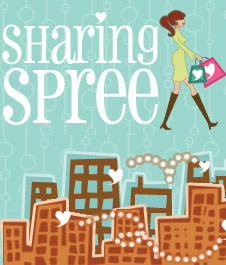 The invention of Groupon (and all the discounts that followed) has inspired a plethora of copycats. And all with the same intention….S-A-V-I-N-G-S!
But the question is, how do you choose which one to sign up for? Going with all of them results in an email overdose so great one can't click "delete" enough to keep up. Would it make a difference if you knew one of these companies dedicates itself to cutting consumers deals, while also supporting local non-profits? Oh, it totally does? Read on.
Launched in June 2010, Sharing Spree embraces the idea of 'buying, giving and living locally' by offering one daily deal with discounts up to 90% on restaurants, bars, spas, comedy clubs, sporting events, theaters, classes, retailers, hotels, salons and more. Sounds like some other companies we know? But on Sharing Spree when you go to buy your daily deal, you'll also see the non-profit your purchase is going to help support. Currently their running tally of support for NP's is running just shy of a quarter of a million dollars.
One note of caution: Getting screaming deals, plus knowing you're helping out a good cause will make you want to buy every single thing they offer up. You have been warned.