Q & A
Bobbi Brown Comes to Portland
Makeup guru Bobbi Brown comes to Portland this week to give tips and tricks, but we got an interview first.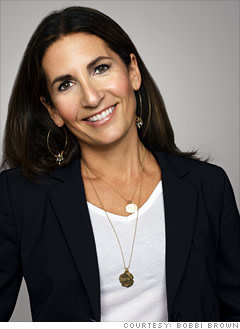 Many of us have fallen in love with one of makeup legend Bobbi Brown's products at one point (my first obsession was her lip glosses), but few know how she became such a recognizable name. She first arrived on the beauty scene in 1991 with the launch of Bobbi Brown Essentials, a handful of 10 brown-based lipstick shades created to fill a void in the market of simple, flattering and wearable makeup. Her no-nonsense approach caught the attention of cosmetics empire Estée Lauder, which acquired Bobbi Brown Cosmetics in 1995.
 
Twenty years later, Bobbi Brown Cosmetics is a global brand, having expanded beyond lipstick to a full range of color cosmetics, fragrance and skincare. Today, with a presence in more than 1000 doors in 57 countries and 19 freestanding stores, Bobbi Brown's products are used by world-renowned makeup artists, celebrities and those of us who just like to feel pretty.
Eden Dawn: Hi Bobbi! Thanks for taking the time to chat. Is your Nordstrom event next week your first trip to Portland?
Bobbi Brown: No, I've been to Portland a few times as my son goes to school there. So in addition to the trips we made when we were scouting the school, I now pay him a visit every once in a while. I love Portland and always look forward to visiting.
E.D: What do you think of our fair city?
BB: I really think Portland is such a great city. When I first visited, it felt very familiar and I instantly fell in love. The people are great but I also love the shops and just walking around. I always get in a good run when I am there, and I stay at The Nines, which is by far one of the best hotels.
E.D: Since we're all in the midst of transitioning from winter to spring, do you advise changing up skin care routines at all?
BB: Oftentimes people will find that when the weather gets warmer, they can wear a lighter moisturizer than the one they wore in the winter. In the summer months, opt for a lightweight, hydrating moisturizer with an SPF over a thicker, denser balm.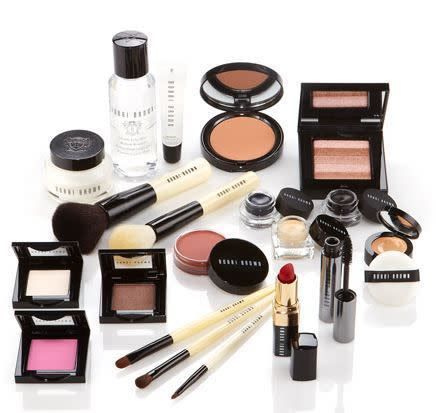 E.D: What would you say the top 5 "Must Have" beauty products from your line are?
BB:
1. Concealer—It instantly makes you look refreshed and bright under the eyes.
2. Tinted Moisturizer to even out your skin and give you a healthy, dewy glow.
3. Blush because a pretty pop of blush gives the face an instant lift.
4. Eyeliner because nothing defines and makes eyes pop like eyeliner.
5. Lip gloss because it makes lips look fuller and really polishes off your look.
E.D: What lipstick colors are trending right now?
BB: Bright lip colors are very 'in' this spring. To wear them in a modern way, try applying the color and then blotting your lips so they have more of a stained finish. Or, choose a lip gloss in a bright color that imparts a sheer version of the color. You will still be wearing the trend, but in a less dramatic fashion.
E.D: How would you advise someone who wants to do more with their eye make-up, but they're not sure what/how?
BB: Well they can visit a Bobbi Brown makeup counter and get a free makeup lesson! They should start slowly by choosing colors that complement their skin tone. It's important to wear an all-over eye shadow shade that goes from your lash line to your brow bone, and then a medium shade on the lower lid… the rest comes with practice. I also highly recommend wearing eyeliner. Eyeliner is the best way to define your eyes and can instantly take you from day to night by creating a more dramatic evening look.
E.D: Do you have any tips for how to find the perfect color for your skin type?
BB: Make sure when testing foundation that you are in natural light. You want to look for foundation that is yellow-based—not pink—as everyone has yellow in their skin. Swipe the foundation across your forehead. If it disappears into your skin seamlessly, then you have found the right color. Don't test it on your wrist or the back of your and, as those parts are most likely not the same color as your face.
E.D: And finally, what's your number 1 can't-leave-home-without-it, beauty product?
BB: No woman should leave the house without concealer. It really is the secret of the universe. It instantly makes me look more awake, and when I put it on, I find I don't need much more makeup.
E.D: Thank so much Bobbi, see you Wednesday!
For more info visit: Bobbi Brown Cosmetics