Fashion News
Designer Call for Open Season Fashion Show
Want to be in a fancy fashion show? Act fast.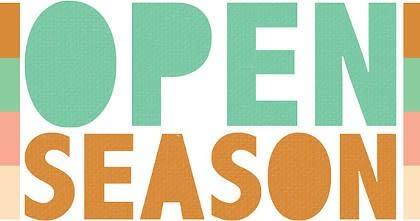 With the last year whizzing by in the blink of an eye, the time has come for one of my favorite fashion shows of the year. The Mercury's 8th annual installation of Open Season is here and they want you. Interested designers should get it together quickly though, because the deadline to apply is this Friday at 5pm.
In a sweet change for this year, the show is leaving the Bossanova Ballroom for the bright and airy Sandbox Studio (which we just shot our spring fashion editorial at, keep your eyes peeled for the April issue). Open Season is always a really good time to get to see a large portion of the independent talent operating in town and I haven't missed it in years.
If you're interested in showing pieces (or you have a friend that would be) send an introductory statement about you and your designs, including your background, materials, objectives, inspirations—anything that will help paint a better picture of your point of view. Additionally, send photographs of at least three completed pieces. Supplementary materials like sketches, process photos, swatches, etc. are welcome, but please do not send anything you need returned to you.
Electronic Submissions go to: Marjorie [at] portlandmercury.com
Snail Mail: 115 SW ASH ST. SUITE 600
Portland, OR 97204