Happenings
Pearls of the World Exhibit
Learn about the oldest (and classiest) gem.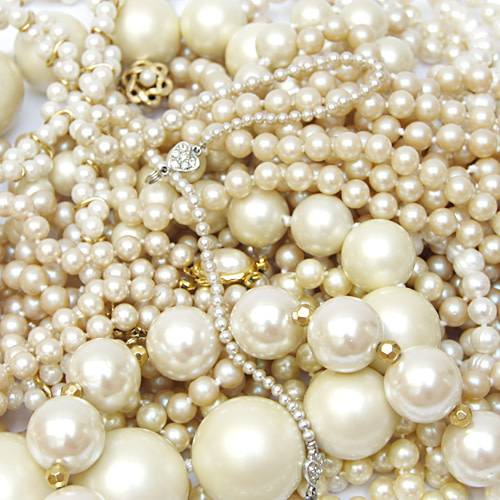 Coveted by royalty, sought after by early explorers, and as timeless as Chanel; We're talking about pearls. Not only are they the earliest known gem, they're the only stone that comes fully formed and completed from a living organism.
Want to know more? This Saturday, Trios Studio kicks off the opening of a two-week exhibit focused on all pearl knowledge – from Renaissance dress to today's "Power Pearls." This free exhibit and sale will feature pearls from around the world, including Akoya (Japan), Freshwater (China), South Sea (Australia), Tahitian (U.S.), and Fair Trade pearls from the Sea of Cortez (Mexico). But don't expect cliché. "These are definitely not just your grandmother's pearls," says Mary Wong, co-owner. "The world of pearls has expanded so much; there are new types, rainbows of color, and choices in shape that inspire our designs. We often combine pearls with natural gem beads and gold and silver elements to create impact and versatility."
Exhibit: March 17th-31st
Open House Kick-Off Saturday, March 17th, 12pm – 5pm, with refreshments provided. Exhibit will be showing through the end of March. Free admission.
Location: Trios Studio
Oswego Towne Square, 3 Monroe Pkwy Ste. I, Lake Oswego, OR. 97035, (off of SW Boones Ferry Rd.) For more information, call (503) 496-1285.