Brand Spankin' New
SeaEcho's Graphic Bags
New girl on the block, Sarah Vale Rapp, turns it out with some seriously cute bags.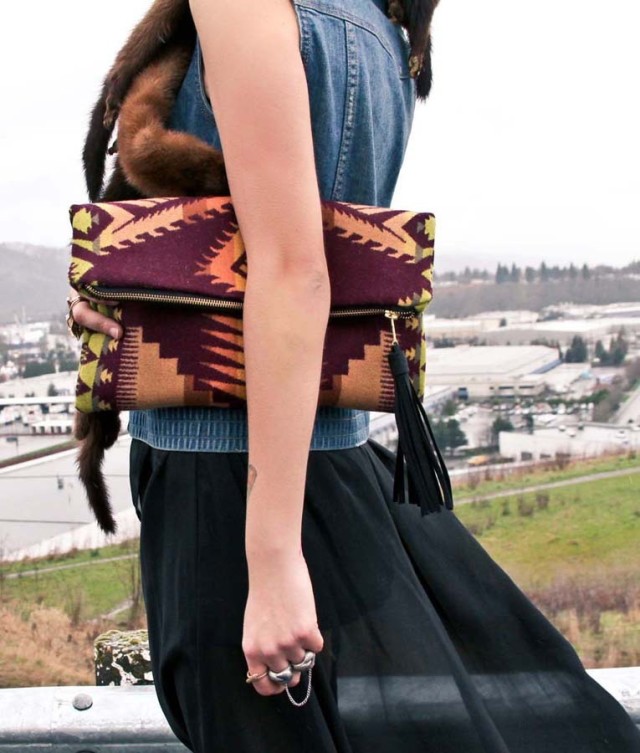 Pretty. Purple. Pendleton.
Do I have your attention? Designer Sarah Vale Rapp just launched a new line of bags under the name SeaEcho. From cute little pencil pouches to handy travel bags, each one is slightly different in part due to the nature of Pendleton's graphic prints. But our greatest obsession lies in the $57 Portfolio clutch.
Besides the instant attraction to the print and color, the 11″ × 14″
(folded over it's a sleek 7″ × 14″) is lined with a sturdy canvas making it able to handle the scary amount of stuff we ladies like to carry with us at all times. (Because you might need that ancient receipt from Sephora, right?) Add to that the pretty brass zipper and sassy pull, and the crush is complete.
Pick them up online or over at Manifesto Shoes on Mississippi and check the web site frequently. We have a feeling there's going to be a lot more to see from this one.