Out and About
BEST Businesses in Town
See who is talking the talk and walking the walk of sustainability at the BEST awards April 25. Get your tickets now!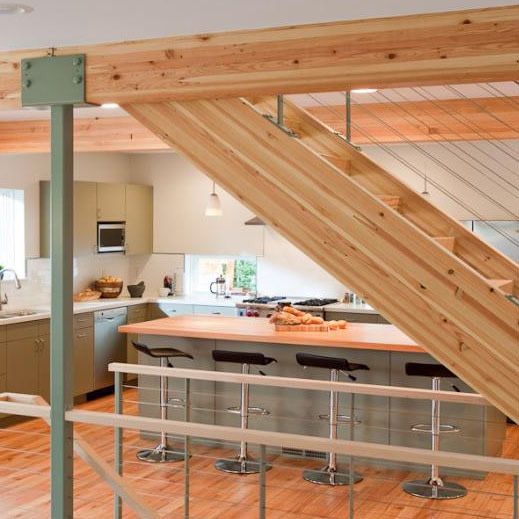 Our town is famously green – and darn proud of it. But we also know that there's always room for improvement. We're nowhere near reaching the reduction in carbon emissions and other lofty green goals the City government has proclaimed we shall attain by various points in the future.
So, if you're like most of us Portlanders, you do what you can, and try to keep learning how to live more environmentally efficiently and responsibly. Which brings us to the city's annual BEST awards, taking place Wednesday, April 25 at the Nines Hotel in downtown Portland. For 20 years now the City has been recognizing local businesses whose operations are as green as it gets.
The BEST awards are put on by Sustainability at Work (formerly the Best Business Center), a partnership of several City bureaus, Metro, Energy Trust of Oregon and Pacific Power. Past winners have included everybody from Timber Pro UV Natural Wood Finishes to Bamboo Sushi to the Rose Quarter/Trail Blazers organization.
This year's awards, celebrating their 20th birthday, have gone posh and moved from a breakfast meeting to an evening event complete with champagne. Some of the applicants are Purdy (the painting supplies company that began in a Portland garage in 1925 and still employs more than 100 people handcrafting paintbrushes here in town), Green Hammer, Hammer and Hand, and GoBox, a new service providing reusable to-go containers for food carts.
Attending the awards reception is a great way to learn about who is doing what best green business practices here in Puddletown. You'll even get a mobile Chinook book for your smart phone as a thank you.
But even if you can't make it, check out the Sustainability at Work website for a list of certifiably green local businesses. And if you have a business (home based or not, small or large), get in touch with the Sustainability at Work staff for advice on financial incentives and tips on how to improve your own green profile.
BEST Awards
The Nines
525 SW Morrison St., Portland, Oregon 97204
April 25, 2012
4:30 – 7:00 p.m.
Tickets $25, available online (through Friday) via the Bureau of Planning and Sustainability