Brand Spankin' New
Mad Men Looks from Duchess
A new line of suits devoted to the bad boys of Mad Men.
After a year and half of being off the air, everyone's favorite dysfunctional advertising crew is back. AMC's Mad Men has built a reputation outside of the stellar writing for the top notch 60's fashion shown on the show. It's also one of the rare occasions where the boys' fashion shines just as much as the girls.
Local shop Duchess knows that the sleek suits and crisp shirts are the way to dress a sexy gentleman and have just announced their new 3-ensemble collection devoted to the show. That means you can be one step closer to channeling your inner Don Draper (Just add liquor).
Descriptions below from Duchess: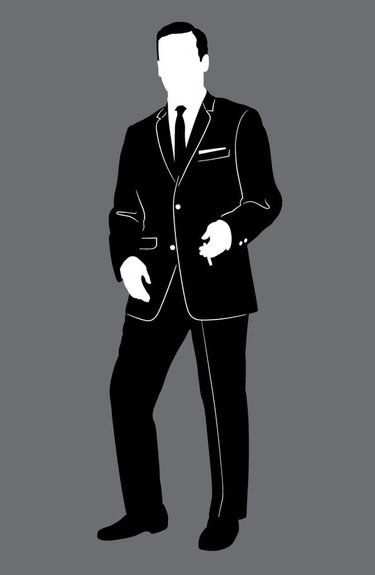 The What
What. What? What! We loved watching Don Draper say "what" in various versions of the suit style that he made iconic in AMC's brilliantly costumed Mad Men. What is not inspiring about the looks of that man? You can't go wrong with this classic. You 've seen it a hundred times on the show, on every man, but most often on Don Draper in a medium grey. Since the show aired, we've had an abundance of requests to "make me look like Don Draper." Now, we have the perfect suit for the job. The What.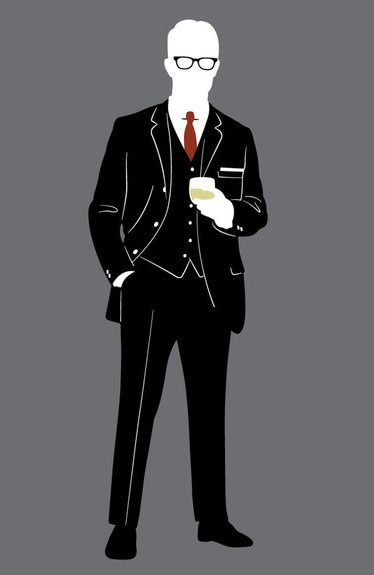 The Stoli
Inspired by the ultra-slick, tailored suits worn by the cast of everyone's favorite sixties fashion porn,

AMC

's Mad Men, the Stoli references Roger Sterling's favorite booze. The rounded bottom tiny notch lapel looks so so good on this 3-button jacket. Don't you agree?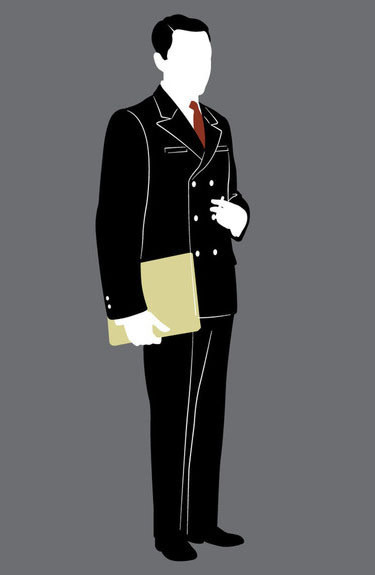 The Gladhand
A regular early 1960s look that Mad Men captures so well is that era's double-breasted suit. A slimmer, snappier alternative to the DB of other time periods, this suit looks great in vivid colors, as well as subtle plaids and more subdues hues.