Product Pick
Personalized Action Figures
Get your face on Superman's body.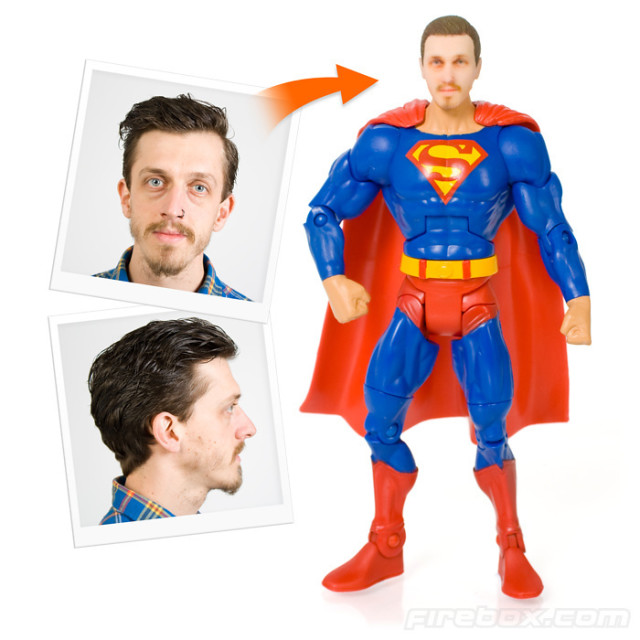 Holy Personalized Action Figure Batman!
Looking for a truly individualized gift for someone who needs to feel like a superhero? And, yes, it's completely fine if that person is you. UK company Firebox lets anyone transform into an alter ego with the ability to choose from five iconic DC Comic characters – Batman, Batgirl, Superman, The Joker, or (my personal fave) Wonder Woman.
But how do they turn your Clark Kent into Superman? You simply choose your figure and send in two photos of your head. Then they get to work. According to them, "Using advanced 3D printing technology your photographs will be turned into a fully-formed 3D version of your noggin – including eye color, skin tone, hair style (or as close as possible) and hair color. Accurate? It'll be like looking in a teaspoon."
For the price of $127 (plus shipping), it better be.