Q & A
Q & A with Tim Gunn
We talked to the one and only Tim Gunn about Portland's Project Runway connections and so much more.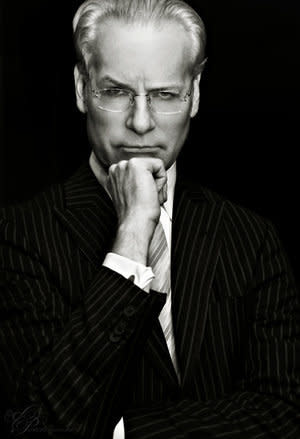 In light of Tim Gunn's Lucky Brand Jeans fashion event next month, I was able to talk to the famous mentor this week just long enough to throw all professional hard-hitting journalism tactics aside and gab as an unabashed fan. For the record he laughs and entertains just as delightfully as you would expect.
Eden Dawn: Hi! Thank you so much for taking the time to chat for a few minutes. I know you're extremely busy and I appreciate it since our whole city is eagerly anticipating your event next month it seems.
T.G: Oh well that's very nice!
E.D: Oh yes, you have a lot of fans here Tim. Myself included.
T.G: Well thank you very much Eden. I love your name by the way!
E.D: Thank you! I don't have to share it often, but now there's some tiny beauty pageant winner running around with my name. I'm going to have to send her a cease and desist letter.
T.G: (laughs famous laugh) Yes you do!
E.D: I'm going to. Tim to refresh your memory we've had SIX designers from the area be on Project Runway (Leanne Marshall, Janeane Marie, Seth Aaron, Gretchen Jones, Becky Ross, and Bryce Black) and THREE of them winning. Does that surprise you from a city like Portland?
T.G: (pauses) you know it would surprise me if it was New York! I mean I think that much talent that these individuals would actually win? I mean it's hard enough to get on the show and to stay more than a couple challenges? But to actually win the season, is an incredible achievement.
E.D: So you've been here a few times for home visits and things…have you spent much time here?
T.G: You know I haven't spent much time individually in terms of visits and things, but collectively I feel as if I've been in Portland quite a bit, though I never really have time to do anything other than work. But I love Portland; it's a beautiful city.
E.D: What's you're impression of the style of the city?
T.G: It's very laidback. My impression is: People are very outdoorsy, so a lot of athletic wear. And there seems to be a high cultural intellectual base to Portland, which of course I always respond to. And I liked it a lot.
E.D: Do you guys anticipate your event to be any different here because of our style? Do you think about the culture of the city much when you go into these?
T.G: Well, we do. For the Lucky brand jeans event we're pulling product from the store that we're working with, so stores will buy from the whole cross section of lucky will buy what they believe their region will respond most to. So the items that we're working with can be different from region to region.
E.D: And was there a reason you guys chose Portland?
T.G: Well we hadn't been for one of our events and it's a great place to go, and we thought it's an opportunity let's grab it.
E.D: I like that. So just last night I finished reading Gunn's Golden Rules.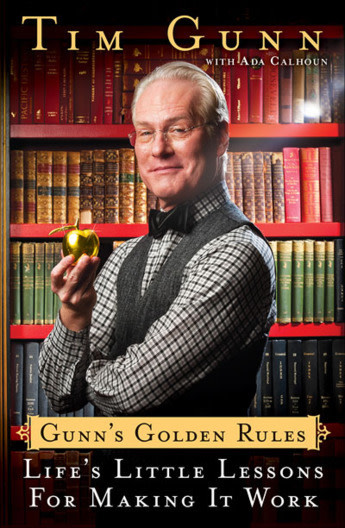 T.G: Awwww, I hope you enjoyed it. I hope it made you laugh.
E.D: I can't tell you how much I enjoyed it. I split my time between being a fashion editor and being an adjunct instructor in the fashion department at The Art Institute of Portland. (the book talks at length about his experiences teaching fashion at Parson's for nearly 30 years)
T.G: Oh my goodness! What do you teach?
E.D: I teach about writing for fashion, and a class that focuses more on concept development, several things.
T.G: Oh that is wonderful. I love you for that Eden. (Editor's note: this particular moment left me very warm and fuzzy)
E.D: Ohhhh thank you so much. No the book was great. I responded to it very much both as a teacher and an editor. Especially the advice for the young designers and students.
T.G: What level are your fashion students?
E.D: I get them on the way in and again later when they're seniors.
T.G: The reason I ask is because I can't help but think the students who pass through your writing and editorial classes aren't better equipped for real world critique.
E.D: Thank you! I'm going to bring this recording into my future classes and play it for them when they think I'm being too hard on them.
T.G: Oh they're lucky to have you. When I was teaching I forbade my students to use expressions like "Well, I like it because" or "I don't like it because…." I said, "I don't care if you like it or don't like it!" I want you to tell me what you're seeing. What is before you and then talk to me about the context of it.
E.D: I absolutely agree. One of my favorite things about the show actually is it forces designers to talk about their work to an audience. They're so used to people just loving them unconditionally and to have to get up and defend what you've done and talk about why it's sellable or why it's innovative I think is an invaluable experience for any designers…of all levels.
T.G: Yes! You know I have to tell you this is the issue I have with designers who have been self taught and never gone through a design program. Because they're really under resourced on what they can bring to the table quickly. They can learn, but it's really a disadvantage. I mean… Feel free to agree or disagree.
E.D: I absolutely agree. It's been something I've encountered writing about newer designers in town. The people who've been through design school know how to take a punch a little bit.
T.G: Exactly, that's perfectly put. They know how to take a punch.
E.D: Yup, how to take a punch and you know in the fashion industry we've got to take a lot of punches.
T.G: Oh absolutely. I keep saying anyone in this industry has to be like a Weeble. You get knocked over and you have to pop right back up!
E.D: (laughing) That's an excellent visual there! Do you think that your background as an educator makes you a better mentor in the workroom?
T.G: Oh of course. Unquestionably. I have this huge amount of experience. And that includes things that work and things that don't work. I could fill a volume of things that you don't want to happen to you. And I've learned to experience how quickly a young person can discredit you if you approach them in a way that seems even remotely unsupportive. And as you know from seeing me on Project Runway, I'm very proud of the fact that I can deliver critical evaluations in a way that is sincerely supportive. I mean I just want them to succeed. And it's their decision what they do with what I say to them. They have to own responsibility for it. I'm always saying to them, "I'm not out on the runway, you are!" And I just want your brain to be armed with the possibility the judges could talk about this particular issue. And you decide what you do about it.
E.D: Do you miss teaching? Or do you feel like this rather fulfills that gap for you?
T.G: Oh you know Project Runway for me really fulfills being away from a formal classroom. I love doing it. People keep saying, "Season 10? Are you sick of this?" And I say, "Not, not even remotely!" I taught for 29 years and every semester would be a whole new adventure and one I always looked forward to.
E.D: Do you think that there's ever a point when you guys might say the show has fulfilled its need? Or are you going to be out there when Heidi is in orthopedic heels and a cane?
T.G: And I'm going to be in an iron lung? (both laughing) I think…as long as people are tuning in we can continue to have a long run.
E.D: Yup, well it's always exciting. And of course, I'm eager to see if we're going to have another Portland designer on. At this point, we've gotten used to it.
T.G: I'd be surprised if we don't!
E.D: I would be surprised too! I wouldn't even know what to do with my Thursday nights in the summer. I have built in dates! (Tim laughs harder than I expected). So I love in your book that you talk so much about manners. You said that they are asking yourself, "What's the right thing to do?" And I think that's so important, especially for young designers. After coming through years of the show, what's a designer that stands out to you as really having great manners?
T.G: Well I'll tell you it's one of the designers I'm most proud of – Christian Siriano. The winner of season 4. It was very likely, given that he won when he was 21, that we was going to turn into a big diva. But he didn't' and he has the manner and the tact of someone who has had much more experience in the world. I said when I first met him to the producer, "Christian is an old soul, he's been around the block before."
And I have to say only with a few exception, Kenley Collins being the most egregious, the designers are really very respectful of each other and appropriate with how they interact with everyone and that's why the exceptions are so glaring. Because that's the norm there.
E.D: Well maybe I'll send Kenley a little anonymous copy of your book for Christmas this year.
T.G: But you know what? She wouldn't read it… I always say this. Those who need it are in total denial.
E.D: It's so true, absolutely true. And they don't realize it. I was very grateful that you addressed that in your book, especially for young designers and students, how much behavior can affect your potential career. I say to students all the time, "There are people far more talented than I am, but I keep getting hired for jobs all the time simply because people like working with me."
T.G: Exactly, exactly!! I had students that were about to be graduates, and this didn't happen often, they didn't show up for a job interview. And stupid me, I call and call so worried that they're in the hospital or something horrible happened. And no, they just decided they didn't want to go, it wasn't a job they were interested in, which would cause me to blow! "Do you realize how important this whole experience of interviewing is? And who are you to say you don't want the job? You're just getting out of school and would be lucky to get anything!"
Well, one of the titles in my book as you know is "The World Owes You….Nothing."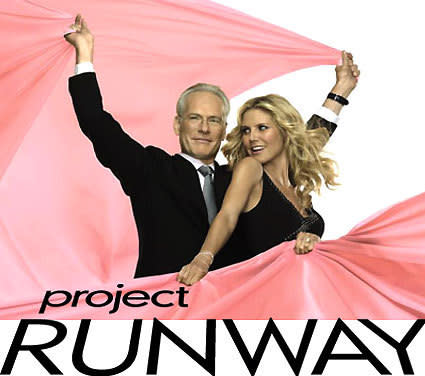 E.D: It's great. Well that's kind of an interesting segue. I am curious; one of the biggest controversies to ever come out of the show involved one of our designers with the Gretchen Jones and Mondo showdown.
T.G: Well it wasn't Gretchen's fault that she won. (cracks himself up there)
E.D: Eloquently put! What do you think about Mondo winning Project Runway All Stars? Long time coming?
T.G: I'm thrilled for him. And I attribute it to karma. He's a doll, he really is. He can be stubborn, but he's a doll! We were all shocked by Gretchen, I have to say.
E.D: Well, to each their own.
T.G: Yes.
E.D: Getting back to your event with Leah. What's your goal for the audience? Do you want them to just have fun; do you want them to learn something?
T.G: Both. Leah and I cohost the show and we want them to learn something. We want them to feel more confident about choosing their personal fashion with who they are and we want everyone to have fun. We have a blast. I can't tell you how much I love our events. I love them.
E.D: All right, well thank you so much.
T.G: Thank you Eden I look forward to seeing you at the event!
E.D: Yes, you'll have the red carpet pulled out for you here. Portlanders pride ourselves on their politeness so you're in the right spot.
T.G: We are, I know it. Thank you Eden for you support, we really appreciate it. And as I said, we can't wait to meet you!
E.D: Me too. See you guys very soon.
Phone conversation over. And my belief that he's one of the sweetest people on the planet doubled.