Happenings
Dressing Rooms Fashion Show
It's time for The Art Institute's annual fashion show and it's going to be a doozy.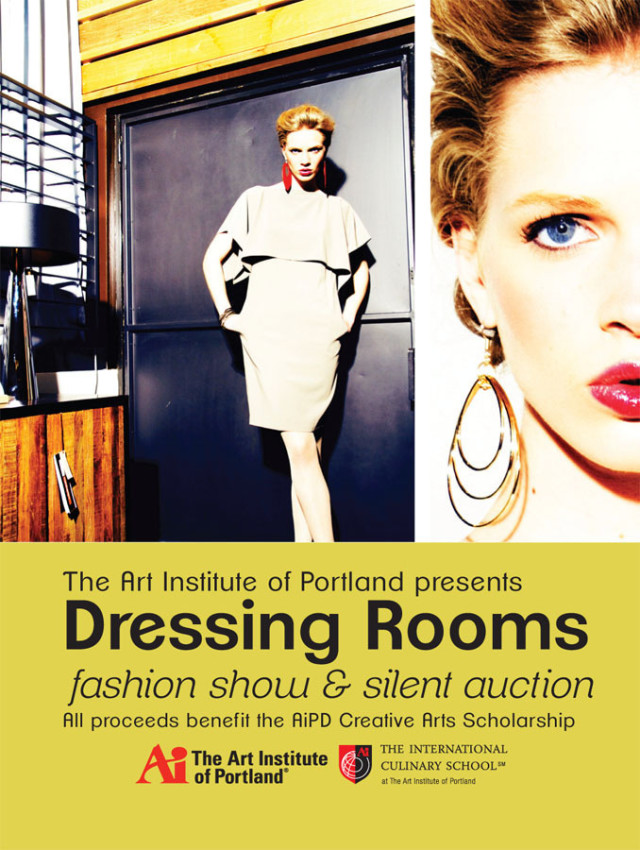 Clear your calendars for Saturday, June 2; it's my favorite fashion day of the year. No, it's not the launch of a line of collectible t-shirts with Johnny Depp and I arm in arm (though that was taken straight from my "good ideas" folder), but it is The Art Institute of Portland's annual fashion show.
What makes this event more exciting than being screen-printed with my adolescent crush? Allow me to count the ways. First, it's one of the biggest shows in the entire Pacific Northwest with nearly 1,000 attendees. Second, the fashions on display are a mix of the senior collections they spend a year creating and a collaborative theme-based Act I. This year the opening act is all about Portland neighborhoods and the ways we (lovingly) stereotype them. Fifteen neighborhoods were tackled with a combination of fashion and interior design students to create entire living spaces (hence, why the show is called Dressing Rooms). If you want to see the magnitude of what young creatives can do, it's handed to you here on a silver platter.
Finally, with full disclosure, I confess I am the co-chair of the show and spend months and months working on it in all my "spare" time. Of course it takes an entire team like my fellow co-chair Sarah Livingstone, assistant producer Melanie Risner and producer/fashion department director/Portland's own Tim Gunn, Sue Bonde. If all that isn't enough to get you excited about the show allow me to throw out these enticing phrases: Portland Monthly VIP lounge, circus performers, silent auction, scholarship fundraiser, food carts and inexpensive drinks.
I think that outta do it. Grab your ticket now; we sold out early last year. Then start working on your outfit; you'll have hundreds of fashionistas all in one room to compliment you on your choice.
DRESSING ROOMS FASHION SHOW & SILENT AUCTION
Saturday June 2nd
Silent Auction: 6 pm
Fashion Show: 8 pm
PURE SPACE
1315 NW Overton Street
Portland, OR 97209
GA Tickets $20 / VIP $100
To purchase and for more info:
TheFineArtofFashion.org