Q & A
Q&A with Natasha Djuhandi
Five questions with one of our favorite fashion photogs.
Once upon a time finding a fashion photographer in Portland was a difficult task. Individuals who normally stuck to portraits or ad campaigns were tasked with trying to keep up with the independent fashion scene and create stunning editorials inspired ala W and Vogue.
It didn't always work out well.
But right now, the time for fashion photographers in Portland seems to be increasingly heading towards that metaphorical peak with talent oozing out of every corner of the city. Local designer and shop owner Holly Stalder seems equally impressed with the influx of talent and is devoting the next several months of her shop Haunt's wall space to a new exhibit each month.
This month the stunning photos of Natasha Estelle Djuhandi transform the space. Djuhandi grew up in Jakarta, Indonesia and is a world traveler currently residing and studying in Portland, Oregon. She describes her work as "ranging from sweet to vibrant, subtle to devious. Always very vivid, fresh, and out-of-the-box". At only 19 years old, her work has already been published several times and she has an upcoming fashion editorial on the infamous Ben Trovato website.
To introduce these important characters of our city's fashion scene, each month we'll do five questions with the spotlighted photog and their work.
Eden Dawn: What makes something a fashionable photo to you?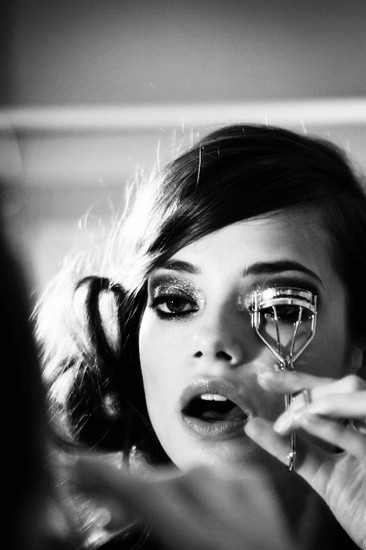 Natasha Estelle Djuhandi: When you can make the clothes look divine, making the viewers overlook past the price-tags–– no matter it was picked up from the bins or a custom made Prada, you can still make your viewers want the clothes no matter how disgusted they are with the bins or the fact that they can't afford a Prada, which is the case to the majority of people.
E.D: How do you find inspiration for shoots?
N.E.D: I'm like an omnivore, I take inspirations from everything. I always have this one little notebook and a pen that I have with me, and scribble the most random words nobody will ever understand. I think I have my own doctor-ish handwriting when inspired. I also bus around to everywhere so I always pass by random places. If I like a certain spot, I will write down the best description to describe where it is located and what kind of place it is, because lots of times I don't have time to snap a picture from my phone on a moving bus!
And of course–– magazines like Flaunt, Vogue, Bazaar, and Marie Claire and websites like fashiongonerogue.com, bentrovatoblog.com, papercutmag.com, and a lot others. I really like the stuffs they have in Lula, Material Girls, Numero, and V magazine, it's so sad that it's so hard to get them in Portland and the shipping costs so much.
E.D: Who are some of your favorite fashion photographers?
N.E.D: Camilla Akrans, Ellen Von Unwerth, and Juergen Teller! I realize that most fashion-photographers that I love (help me god I am trying not to use the word unique for this) always have distinctive characteristics that everyone recognizes.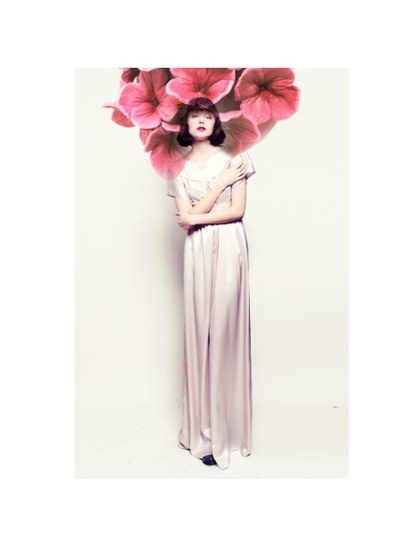 E.D: What designer do you wish you could work with?
N.E.D: KARL LAGERFELD. I'm so, so, so obsessed with Karl Lagerfeld. He's SO COOL. From his Fendi, Chanel, even his own label Karl Lagerfeld always have the most genius stuff. I'd love to shoot for Prabal Gurung too, and Lanvin! Oooh, I honestly want to shoot for everyone.
E.D: What do you think is different about the fashion city in Portland versus other cities?
N.E.D: So far from what I see, the collections are definitely more towards prêt-á-porter–– but definitely not in a boring way! Almost every designers here have their own characteristics in their designs and you can almost always point out which design belongs to which designer.
To view more examples of Djuhandi's work visit her website at NatashaEstelle.com and view her exhibit at Haunt through the end of the month.