Beauty Beat
Esthetician Advice
Looking for the newest tricks in skin care? Meet Lake Oswego esthetician Marina Volod.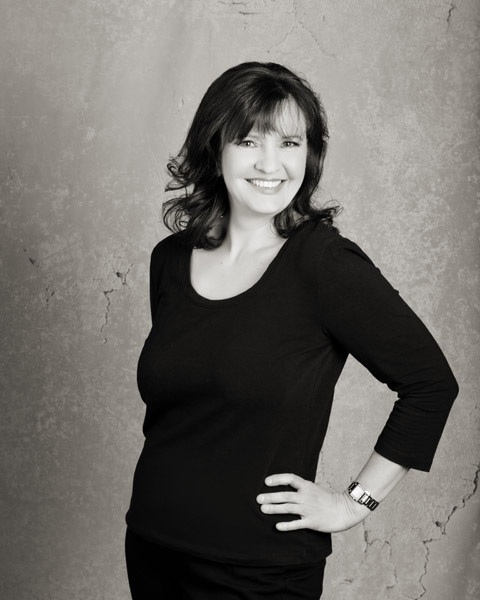 There are two different types of spa days. The one where you go to put on a fluffy white robe and indulge in blissful pampering. Then there is the type where you forgo the fluffy pampering for serious "make me look better any way possible" work. At Marina Volod's DermaEsthetica clinic, I had my face electrocuted.
Now that sounds severe, but it was actually one of Volod's special micro current facials delivering tiny electrical pulses to your skin muscles to revive the ones trying to sag into fine lines. It does feel a little odd (almost ticklish), but an hour later that one line to the left of my mouth that haunts me was magically gone. Of course, the magic doesn't last forever and regular treatments are required to keep it up (like regular gym workouts for your face), but the point is Volod's extensive background means she has many great tricks up her sleeve.
A graduate of the Russian Academy of Arts, and the prestigious Institute of Aesthetic Medicine in Moscow, she has more than 20 years of research and clinical experience (including 8 years for a fancy Beverly Hills plastic surgeon working on a secret list of celebrities). In addition to her machines and ongoing technology research for the most advanced skin care, she developed her own line of moderately priced skin care for which she literally travels the globe finding the best ingredients to give you that healthy glow.
After experiencing Volod's work first hand at her Lake Oswego clinic, we sat down with her to get more information about how she works her youth magic.
What sets apart your work from other estheticians in Portland?
I have been an esthetician for more than 20 years now practicing skincare in different states and different countries and I never get bored with what I do. I am always passionate about my career and always interested to learn more. I think that knowledge, years of experience, my scientific approach towards skincare and determination to change the skin and deliver results. Those are the things that make me different.
What do you believe is the biggest mistake that women make with their skin care?
The biggest mistake is not that you are not using sunscreen or going to bed without removing the make up. I think it's an assumption that you do not need to take care of your skin. Or the thought that you can do it only occasionally before a big event. It should be a part of your every day life. Even if you not able to visit a professional on a regular basis – you have to have a skin care routine. The skin care is not less important then brushing your teeth or taking care of your hair.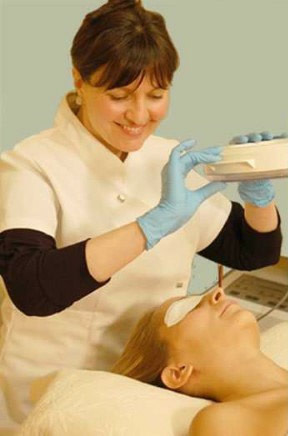 What's the most popular service you provide?
I have a lot of clients who are between 50 and 65 years old, so my main focus is anti-aging procedures. One of the most popular treatments is the microcurrent lifting treatment. It really gives you an instant result, tightening your skin and improving the elasticity. It's also a great preventative treatment.
I know you are a big believer in technology and machines, how do you choose what to use?
Every time I buy a new device, I always do a lot of homework and research. I never rush to buy what just came on the market. I need to see if the results are lasting and what kind of feedback I get from my colleagues.
What do you believe makes your skin care products so special?
My skincare represents my philosophy that good skincare should be very safe, without harsh chemicals, but also very result-oriented. I use a lot of unique ingredients in my skin care formulas. Ingredients such as bee venom, peptides, amino acids, placenta, growth factors and plant stem cells. These ingredients are not only innovative, they are also proven to be the most effective in a process of regenerating the new cells, promoting skin's vitality and health.
To learn more or make an appointment with Volod vist:
DermaEsthetica, Inc
201 B Ave. Suite #225
Lake Oswego, OR 97034
Phone:(503) 675-5238