Brand Spankin' New
Polaroid's New Camera
The blast from the past is back.
Remember when Polaroids were the most magical things on earth? You could get an instant photo of you in your Debbie Gibson style fedora to hand out at school. Oh wait, that was just me? At the very least, I'm sure everyone can at least relate to the way we all shook it furiously because somehow that helped it develop faster (ed note: no it didn't).
Hold onto your fedora, there is a brand new Polaroid hybrid for pre-sale now and it is the perfect marriage of vintage and modern. Not only does the camera take HD video and images, it has a zero ink printer inside it allowing you to still pop out a traditional Polaroid to hand to your junior high happy hour friends. The $160 camera is available for pre-order now and will ship in August, still in time for plenty of summer escapades.
Check out all the details at Polaroid.com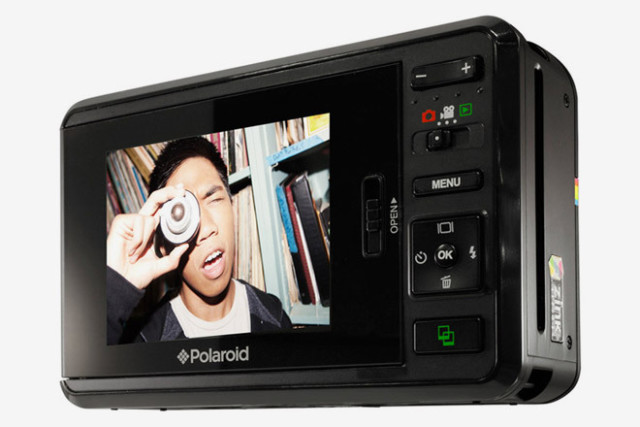 Camera Features
10 MP digital camera
3.0" bright color

LCD

for viewing images
Compact size and usability
SD compatible for expanded memory, up to 32GB
Rechargeable lithium-ion battery
Speaker / micropohone
Prints with ZINK® Zero ink®
Integrated Printer Features
Snap, print, share—no computer connections needed
2×3" full-color prints
Smudge-proof, water-resistant, tear-resistant, photos with better picture quality and sticky back for extra fun
No Ink. No Hassles. No ink cartridges or ribbons to throw away
View and crop images on camera before printing
Option to print date, file number
Add a fun and useful border to your photo including the Classic Polaroid Border logo format
Option to print in black and white and fun shades of the Polaroid logo colors
Upload custom borders
Automatically save photos to camera or SD card for downloading
Prints under 1 minute