Happenings
Alley 33 Fashion Show
On July 28, the corner of Hawthorne and SE 33rd will be full of fashionistas.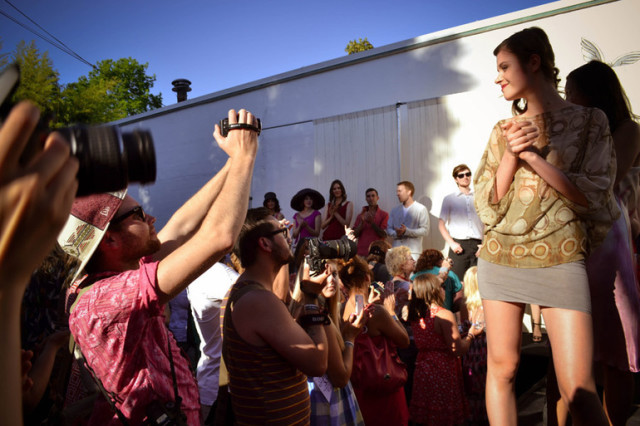 Since we have passed the Fourth of July (the official start of warmer weather in Portland), it's time to start thinking like a summer fun seeker. And nothing says summer fun like the huge fashion party Alley 33 throws this month.
Co-produced by Hawthorne shop Mag-Big and arts organization Siren Nation on Saturday July 28th, the event is an all-encompassing fashion show with twenty-three indie designers. Eschewing fancy indoor runways for home territory, the whole stage and show is set up in the alley of SE 33rd street with a familiar face playing emcee (aka me!). Post show the fun continues with designers selling their goods, local favorite DJ Gregarious and an after party at the neighboring Gold Dust Meridian.
To sum it up, a super fun summer party with fashion to boot….just what you're looking for.
Details:
Saturday, July 28th at SE Hawthorne and 33rd Ave. Alley.
Doors 6pm / Show 7pm.
Emceed by Eden Dawn
Alley 33 line up:
Alicia Wood?
Carolyn Hart?
Claire Vintage Inspired?
Hello Amelia?
Sweet Cycles Apparel?
Aniela Parys Designs?
Poema?
Estate?
Make It Good
Rebecka Barron?
Allihalla Apparel?
Una Rose?
Urchin Redesign?
A.U Clothing?
Lizz Basinger Designs?
Layers Squared?
J.Calderon with Himanshu Suri of Das Racist ?
Jitterbuggin?
Silvania?
Varnish Clothing?
SheShe
Revivall Clothing?
Deluxe Apparel
$12 Tickets available on Brown Paper Tickets