Beauty Beat
My Aveda Makeover
Try on new hairstyles without any longer term commitment.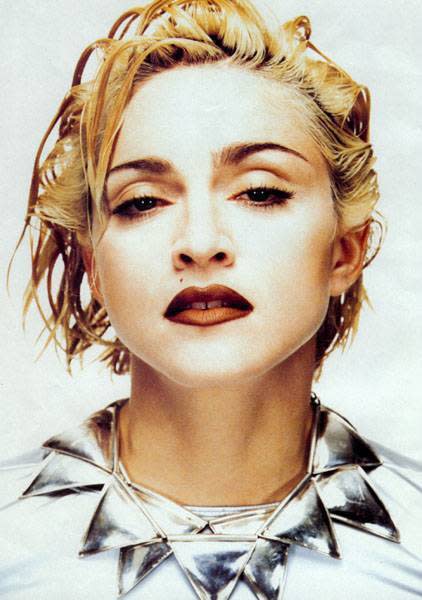 This month Aveda launched the grown up digital version of paper dolls. Instead of taking your little paper person and carefully folding clothes over it, you can upload a pic of yourself and play for hours on end trying on new hairstyles from the comfort of your couch. Designed as both a free iPad app and available from the computer the My Aveda Makeover program lets you play with a variety of hairstyles and then customize colors, highlights and lowlights.
To take it for a test drive we took the ever-changing Madonna and gave it a go with a few different styles the icon has yet to try. Once you nail down a look you love for yourself (or a friend/family member/poodle), pop into any of Portland's Aveda locations to make the mock up a reality. You can also show your grandmother a picture of what she would look like with a purple bob which is reason enough to indulge.
Details of the My Aveda Makeover App:
When using the My Aveda Make-Over iPad app users can:
*Try new looks on a model image or upload their own photo
*Choose an Aveda hair style or select a gallery look from other users to try on
*Experiment with a variety of hair colors or receive hair color recommendations
Features of the Aveda iPad app include:
*Aveda Salon locator
*Guest discount offer to be redeemed in salon
*Live chat with Aveda experts for all things beauty, including style, skin care and makeup
*A sharing feature to allow users, stylists and friends to upload favorite photos to the gallery
*One-touch access to the Aveda mobile website for additional content and easy-to-use shopping
*Seamlessly syncs with the user's existing Aveda.com account to archive favorites, products and photos